Now that spring has sprung, it's time for you homeowners to start checking off the boxes on that spring cleaning "to do" list!  As you go down that list of odds and ends, such as: dusting, vacuuming, taking out storm windows, or any other inside home tidying you may need to do, make sure you don't forget about the OUTSIDE of your home!  This time of year is especially good for landscaping, so why not take advantage of the many landscaping methods that can enhance your property and also prevent damage?  If your property suffers from a high water table or low areas in your land, there are certain landscaping methods that should be installed, as well as some that should be avoided.
Here are some "DO's and DON'TS" of landscaping tips to reference when cleaning up your yard this spring…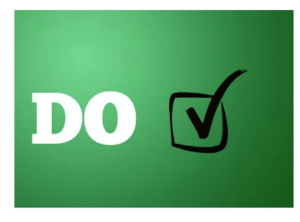 ADD NATIVE PLANTS

Adding native plants to your yard can help prevent soil erosion.  Native plants can also help hold the soil in place and filter storm water.  Native plants are ones that are indigenous to a specific area and have developed naturally or have existed many years in a certain area. Some examples of native plants of Pennsylvania can be found here.

Rain gardens are shallow planted depressions that serve as a great way to add beauty to your lawn while also protecting it from storm water pollution and flooding.  These gardens are positioned in your lawn to allow water that flows from your roof, gutter, or just from a heavy rainstorm to be absorbed by deep-rooted native plants and grasses.

watershedcouncil.org

LET VEGETATION GROW

Allowing vegetation to grow can serve as a buffer against the foundation of your house, driveway, and street.  By allowing the vegetation to grow, the more water will be used up which will help when capturing surface water runoff or other water drainage.  (Mulch or stone can also be used as a buffer to direct the water flow)

INSTALL A SUMP PUMP

Sump pumps are a great way to prevent flooding damages.  If you know your home suffers from poor water drainage and/or notice that your basement tends to collect water during heavy rainfall, a sump pump may be just the thing you home needs!  Sump pumps are placed at the lowest area of your basement or crawl space. These systems operate as such: as the hole fills with water, it is pumped out through pipes that run away from your home's foundation towards an area where it can properly drain.
MOW ALONG THE EDGE OF ANY STREAM OR POND

If you have a stream or pond on your property, make sure there is at least a 3-foot gap between where you mow your lawn and where the stream or pond begins.

Mulch can have many benefits, however mulching too early can lead to problems.  Its important to let your soil warm before laying down any mulch to ensure that seeds are able to penetrate through the soil.

CUT YOUR LAWN TOO SHORT

BUY A HOME BEFORE ASKING ABOUT YARD DRAINAGE ISSUES!

When looking to buy or sell a home, it is extremely important to understand the way water drains from your home.  Water drainage issues can cause serious problems–especially when they are unkown to the buyer.
Spring is a great time to start landscaping.  Homeowners typically begin fixing up their lawn in the spring once snow and ice from the winter has finally thawed.  However, it is extremely important to pay attention to the above information to make sure you are not damaging your home! Many homes have high water tables or low areas in the lawn that are prone to flooding.  Take advantage of these great tips and avoid the hassle of any potential flooding or damage to your home this spring!