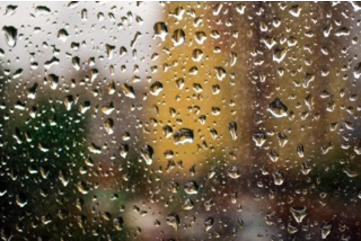 With the warmer temperatures we've seen this winter and above-average temperatures projected for spring, things are a little wetter than usual. That means there's a greater possibility of flooding and water damage.
Triage Restoration is a water damage cleanup team in Philadelphia, and we want to share some of the most common rainwater problems that can lead to water damage. Read up and stay prepared with Triage, so you can avoid a rainwater problem in your home.
Your Go-to Philadelphia Water Damage Restoration Team
A good way to keep rain from making its way through your walls is by understanding some of the most common sources of leakage. As the #1 water damage remediation team in Philadelphia, Triage will help you get to know four common sources of rainwater problems, so you can be one step ahead of the rain:
Parking Lots: When it rains, the water falling onto a parking lot should flow directly into a drain, but if those drains are clogged with leaves or debris, the water might flow towards your building. Get your parking lot drains inspected regularly, especially after a big storm.
Gutters: Clean your gutters! Sure, it's a pain, but gutters can be a lifesaver when it comes to draining water away from your home – which is what's necessary to prevent indoor flooding. If your gutters aren't getting the TLC they need, they may clog and cause issues.
Ground Pitch: Which direction is the ground outside your home pitched, or angled? If it's pitched toward your home, that water might not have anywhere to go except your basement. Try installing a drain tile to keep water from pooling in your yard.
Sump pumps: Installing a sump pump is a great way to avoid basement flooding. It will pump out water that starts to collect beneath your home or building – but make sure that it's regularly inspected so it keeps up the good work!
Get Unbeatable Water Damage Cleanup in Philadelphia with Triage!
If the rain got the best of your home, don't worry. Call the most reliable water damage remediation team in Philadelphia. We make sure to handle all of our clients' homes with compassion and efficiency so we can restore your peace of mind as quickly as possible. Water isn't the issue? We also have fire and mold damage cleanup services! Contact us today at 215-399-9590 and let us "Triage" your home!