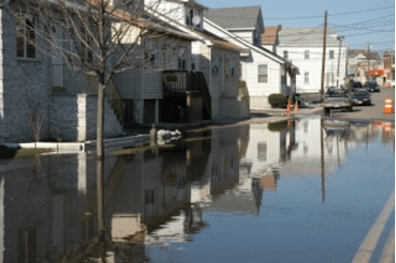 After a major storm, you might find yourself facing some pretty bad luck – a flooded basement. You assess the damage, call your go-to Philadelphia water damage cleanup company and…then what?
While you wait, you may be wondering if there's anything you can do to begin the remediation process. There certainly is, and the experts at Triage Restoration are here to tell you what you can do.
Triage Restoration is a water damage remediation company that services homeowners in Pennsylvania, New Jersey, and Delaware that will be there to restore your home after any type of water damage situation. We'll show you the steps you can take to jumpstart your home's healing process while you wait for the specialists.
Beginning the Water Damage Cleanup Process
Before you re-enter your home after a flood, follow these do's and don't's from Triage, the expert water damage remediation team in Philadelphia:
Do
Make Sure It's Safe – Shut off the electrical power and wear protective clothing to guard yourself against contaminants that could be in the water.
Take Photos and Inventory – This will help your insurance company assess the damage.
Mop and Blot – Do what you can to remove the excess water on damp items that are easy to access, like wooden tabletops or pillow cushions. This will help prevent mold from getting to them.
Remove Colored Rugs – You don't want them to stain your floors if the water causes the color to run!
Use Air Conditioning – In the summer, cranking up the air can help dry out the house.
Don't
Don't Use Your Vacuum – Even though you may be desperate to remove the water, using a vacuum to do the job is not safe! Stick with mops and cloths.
Don't Leave Wet Fabrics Out – Moisture sitting for 24 hours leads to bacterial growth, so hang up whatever you can to dry.
Don't Use Electricity –The TV watching will have to wait! You don't want to risk electrocution if there's water in the walls.
Don't Turn on Ceiling Fixtures – If the ceiling is wet, using ceiling fixtures is a recipe for disaster!
The Next Step: Call on the Best Local Water Damage Cleanup Team
Although there are a few things you can do to help speed up the recovery process after a flood, don't try and tackle it all on your own. Professionals like the water damage restoration experts at Triage have the most high-quality equipment to repair your home after any sort of water damage debacle. Not only will we mend your damaged home, but we'll restore your peace of mind as well! So call us today at 215-399-9590.