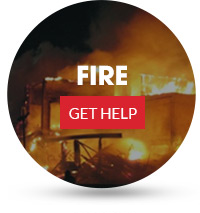 Furnace malfunction? Electrical fire? Grease fire? Devastation and pain are felt after a fire threatens your home, property, or business. We understand the trauma of such an experience, and work to restore the damages caused after such an event occurs. We use state-of-the-art equipment and trained technicians to properly handle and restore or "triage" a building and the belongings that are harmfully affected by fire, smoke, and soot.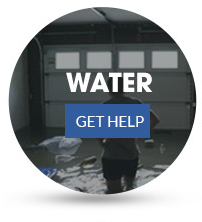 Burst pipe? Failed sump pump? Mysterious water in your home? We take immediate action to treat any and all types of water damage. If the source of the problem is unknown, we will find out the cause and take the proper steps to remediate the damage. Our experienced water technicians will dry your fears and your floors. Learn more about our water-drying process here.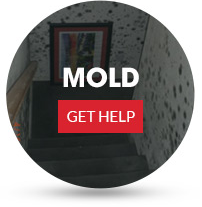 Bleach is what we refer to as a "banned" word in association with mold. Mold cannot be properly treated with bleach. Bleach masks mold, does not penetrate non-porous items, and often makes it come back faster and in high numbers of spores. Trained technicians must test and evaluate mold infiltration in order to properly remove it from your home, property, or business.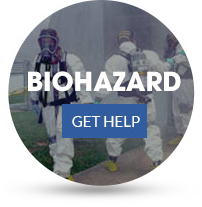 Imagine this: a crime scene clean-up, a bug or vermin-infested home, or a scene from an episode of "Hoarders". These scenarios are all examples of biohazard. Triage Restoration is equipped to handle these types of jobs, and more. We have the knowledge and supply of standard protective gear. We can get into the middle of the muck and grime, eliminate it, and decontaminate the affected area. We get dirty so you don't have to.