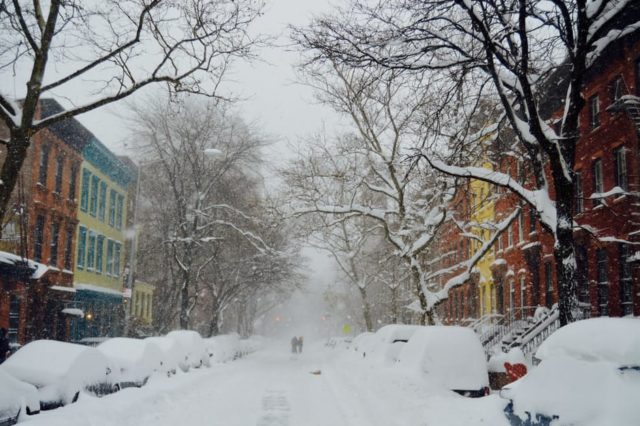 Brrr! Winter is in full swing and with the colder weather comes new challenges for maintaining you home in Philadelphia. Water damage remediation may become an issue for you and your family this winter, but luckily Triage Restoration is here to help. Our team of experts has some suggestions for how to protect your home from water damage when the weather outside is frightful:
Pipe Down
Frozen pipes, which may burst and flood your home, are major culprits behind water damage remediation in Philadelphia. However, there are some simple steps you can take to prevent your pipes from freezing:
Don't turn off the heat fully, even if you won't be home for a while. The American Red Cross recommends that you maintain an indoor temperature of at least 55 degrees Fahrenheit to keep your pipes nice and toasty.
Insulate your pipes with foam sleeves, especially pipes located in unheated areas like garages.
During very cold days, turn on your faucets and let some water trickle out. By keeping water flowing through the pipes, you help prevent them from freezing.
Out of the Gutter
Clogged gutters can always result in water damage, but this process is accelerated in winter when snow and ice piles up. When water cannot properly drain through your gutters, it amasses on your roof and eventually seeps into your home. By regularly cleaning out your gutters, you can stop winter water damage in its tracks.
Raise the Roof
In the winter, roofs are susceptible to dangerous ice builds ups known as "ice dams". Melted snow flows down sloped roofs and freezes, forming a dam which prevents melted snow from draining in the future. Consequently, water can leak through the roof, damaging interiors. A well-insulated roof is key for preventing ice dams, as heat escaping from inside the home contributes to the melting of snow.
If you're concerned about your roof's condition, you'll be pleased to note that Triage Restoration's services include roofing and siding jobs. We'll be happy to come out and take a look!
Call Triage Restoration for Your Philadelphia Water Damage Remediation Needs
Finally, if your home suffers from water damage this winter, you should contact Triage Restoration right away. Our experienced Philadelphia water damage remediation technicians are available 24/7 every day of the year, so even during the holidays we will respond to flooding and other urgent water damage issues.  With Triage Restoration, you can be sure your home is in safe hands during the winter, and all year round.