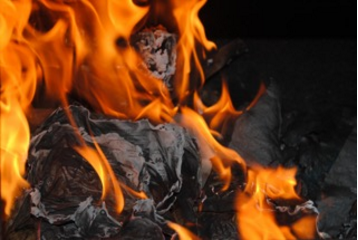 You wouldn't think cold weather and house fires go together, but you'd be surprised. When the freezing cold weather hits, many people try to look for alternate sources of heat to warm up their homes. Unfortunately, many of those alternate sources are not safe to use in your house and end up causing fires that severely damage the safe place you were once trying to heat.
Triage Restoration is a Philadelphia fire damage remediation company who cares about its customers and wants to help you stay safe this winter. We have the proper licenses and certifications from well-respected agencies in the industry, and that's why we are considered experts on fire damage cleanup. In this blog we will give you a few do's and don'ts to keep yourself warm this winter.
The Philadelphia Fire Damage Restoration Company Who Cares
At Triage, we are a fire damage remediation company whose mission is to respond compassionately. We want you to know your needs and the needs of your home come first and we will always respect that. That's why we've come up with a list of tips so that you'll know how to stay safe this winter.
Never use a range or oven as a heating source. It's unsafe as a heating device and can also lead to toxic fumes!
Avoid space heaters in spaces where there is water, such as a bathroom.
Never try to thaw frozen pipes with a blowtorch or any other type of open flame. The pipes can explode and be deadly.
Don't overload your electrical heater. If you're using one, make sure you're also using the appropriate electrical cords.
Get your furnace inspected before winter hits, so that it's ready to do its job when the cold weather hits.
Always keep trash and other combustibles away from any heating source. They can catch fire and cause a disaster.
Contact The Most Reliable Philadelphia Fire Damage Cleanup Company!
If you need fire damage cleanup in Philadelphia, don't hesitate to call Triage Restoration to get it fixed. Fire damage that is left untouched can cause serious damage to your home and your health. At Triage, we'll be sure to handle all of your belongings and your home with care. Your home deserves to be brought back to the best shape possible, so contact Triage Restoration today!