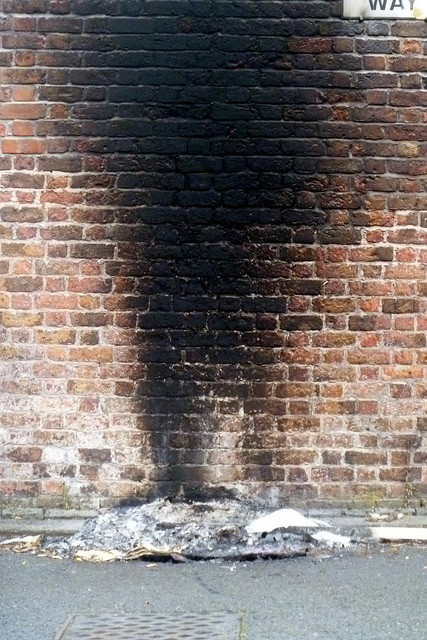 Photo Credit: Pete

If you've ever experienced a fire in your home, you know the effects are devastating. Depending on the size and intensity of the fire, you will most likely need help cleaning and restoring your home. The Philadelphia smoke damage restoration experts at Triage Restoration are just a phone call away! We exist to restore your home and your peace of mind after a terrible disaster. We're also here to give you prevention tips and information on the dangers of damage left untreated. Why is smoke damage in particular absolutely necessary to treat? We're here to give you the 4-1-1.
The Dangers of Smoke Damage
Once a fire subsides, soot residue settles onto the property immediately. How do you know that your home has smoke damage? There's a pungent smell, discoloration, and corrosion. Your walls will start to yellow, metal will tarnish, and most surfaces, like fiberglass, will suffer. Wooden furniture may need some refinishing or even replacement. Prolonged soot exposure embeds in fibers and can permanently damage surfaces. Unfortunately, if not properly restored, your home may continue to deteriorate.
Health Risks
Smoke damage doesn't simply hurt your home. More importantly, it can be harmful to your health. Smoke contains an alarming amount of toxins and irritants, and it can be dangerous to spend time in your home after a fire, breathing it all in. Furthermore, because smoke damage can weaken a building's structure, you may be putting you and your family in a hazardous, accident-prone environment.
What Should You Do?
You must act fast after a fire to minimize the destruction. Acidic soot will stain other surfaces if it isn't treated quickly enough. Minor smoke damage can be taken care of by washing and scrubbing affected areas and all of the surfaces in your home, vacuuming upholstery and carpets, and laundering all washable materials. Heavy residues will require the aid of your Philadelphia smoke damage restoration company, and you should contact a certified technician for any amount of smoke damage, for guidance and protection. If the damage is not thoroughly restored, your property and belongings will be harmed even more.
Never fear – this Philadelphia smoke damage restoration team is ready! We have the necessary skills and equipment to get the job done quickly and efficiently in order to protect you, your family, and your home. Our fire damage services include soot removal, deodorization, smoke odor removal, and structural repair.
Fill out our contact form or call us at (215) 399-9590 to learn more!