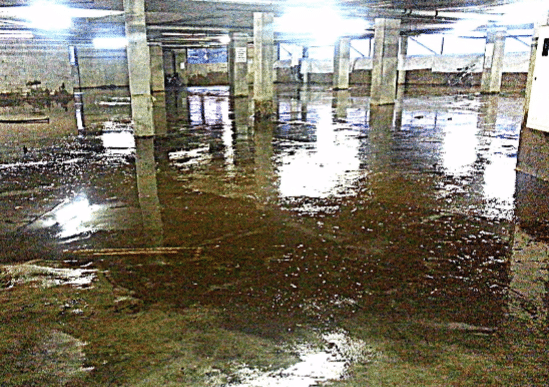 Just imagine: Things are perfectly normal at your property or business. You go about your day, never considering that everything can change in a single moment. Then, disaster strikes! It could be a sudden flood or gradual water damage leading to a property emergency. Regardless of the cause, you may suddenly find yourself in immediate need of water damage restoration. Such an incident can happen in an instant, and will negatively impact you or your company moving forward.
In that moment, you need a company with the experience and knowledge to restore your property and your environment. Moreover, you need a business that empathizes with the loss you are experiencing and can respond with compassion and efficiency to get life back to normal as quickly as possible. That's where Philadelphia-based Triage Restoration comes in. Known for its proficiency in property restoration after water damage, you can be sure Triage Restoration will attend to you and your needs quickly and proficiently to ensure business can continue as usual.
How Will Triage Restoration Remediate My Water Damage?
Water damage restoration is a key aspect of our business. Once water damage occurs, your property must be immediately cleaned, dehumidified, and sanitized. The list of actions that must be taken can seem incredibly overwhelming to the typical customer, as the matter is incredibly time-sensitive with far-reaching consequences. Triage Restoration is proud to offer the following services:
Emergency Water Extraction
Flood Cleanup
Sewage Cleanup
Drying and Dehumidification
Professional Deodorization
Anti-Microbial Application
Perhaps most significantly, Triage Restoration is available for immediate property restoration after water damage 24 hours a day, 7 days a week, 365 days a year.
How Will the Water Damage Restoration Affect My Business?
Triage Restoration employs highly trained technicians whose primary goal is to revert your home, office, or business to its original condition after an emergency. These knowledgeable employees will Triage your property and see to its total restoration, allowing work to continue as usual as quickly as possible.
Triage Restoration will employ the use of high-tech equipment and careful tracking to ensure the return of your space to its former condition. Daily moisture measurements, for example, are taken from the air around affected areas and compared to samples from unaffected regions of the space to track drying times and the progress of the remediation. This allows for accuracy with a minimum of guesswork when it comes to your water damage restoration.
Our technicians devote themselves completely to restoring your space after water damage. Whether it involves moving furniture, removing wet carpet, handling standing water, or evaluating the conditions of the air and fabric in your space, you can rest assured that your property will be treated with the utmost level of professionalism and respect.  While we specialize in water damage restoration, it is the restoration of your peace of mind that really drives our business. Please contact us with any inquiries or if you require more information about our business!