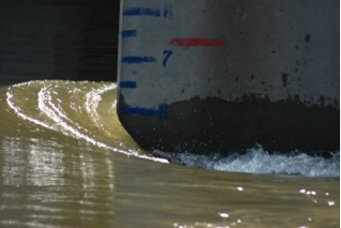 The only time you want water up to your ankles is at the beach or the pool. You definitely don't want to be standing in 6 inches of water in your own home, as it soaks your furniture, destroys your carpet and things that were once grounded float past you. If you're not familiar with this scene, let's be clear: that is what it can look like if your basement floods.
A flooded basement can happen for a variety of reasons, like a faulty sewage system or heavy rain. When it happens, it's extremely costly, not to mention dangerous! Triage Restoration is the company you'll want to call if you find yourself in need of water damage restoration in Philadelphia. We can help lessen the damage (and the headache) by taking care of the problem for you.
A Philadelphia Water Damage Remediation Company You Can Trust
If you've already checked basement flooding off your "Things I Hope Never Happen To Me" list, then you know that walking into the disaster scene fills you with a mix of emotions – and you probably immediately picture dollar signs. So to help prepare homeowners for the possibility of a basement flooding, here is what you should know before you step foot into the flood!
Electrical Shock: Water and electrical wires do not mix! If you know you can safely do so, turn of your home's power before entering the scene.
Structural Damage: Water makes things soggy and unstable. Don't risk going into your basement if something might fall or break and harm you.
Gas Leaks: If you smell a gas leak, don't stay in your home! Get out immediately and contact the authorities. Then call your trusty Philadelphia water damage restoration team for help.
Chemicals: Floodwater can pick up chemicals from outdoors and bring it into your home, making it dangerous to be near the water.
Pollutants: Floodwater can contain also sewage, which can transmit disease.
Get Help From This Philadelphia Water Damage Remediation Team
When disaster strikes, only one Philadelphia water damage restoration team knows how to restore you peace of mind, and that's Triage Restoration. We are available 24 hours a day to "Triage" your water-damaged home back to health! And if water isn't your problem, rest assured we provide other services as well, such as fire damage restoration and biohazard cleanup!