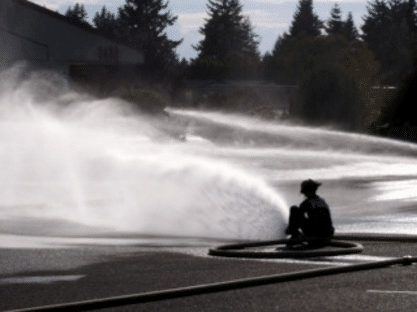 A house fire is a damaging and devastating experience, but once the fire is out and the emergency responders are gone, what do you do next? A disaster like that will probably leave you with a lot of questions and concerns that you just don't know how to answer on your own. Triage Restoration is here to help!
Triage Restoration is the Philadelphia fire damage remediation company that you can rely on during times of trouble. We've been providing emergency restoration services to residents and business in the Philadelphia area for years; our certified technicians will be able to assist you through any kind of disaster.
As the most dependable fire damage remediation company in Philadelphia,
Triage will answer a few questions you may have about staying safe even after the flames have been extinguished. Here is a post-fire checklist to follow:
Get help: First things first, call a local disaster relief service such as American Red Cross. They will help provide you with food, emotional support, and a place to stay if your home has sustained too much damage from the smoke and flames.
Restore: Contact a Philadelphia fire damage restoration company like Triage to restore your home back to normalcy.
Play it safe: Only re-enter your home if fire officials say it is safe. The structure could be weak and decaying so you don't want to take any chances.
Avoid anything that the fire has touched: If you are permitted to be in your home, keep in mind that fire's effects continue long after the flames have been put out. Be careful when eating, drinking, or even breathing near anything that was touched by flames, smoke, soot, or water used to put the fire out.
Avoid using utilities: Ask the fire department if it's okay to use utilities such as gas, water, or electricity. If they are shut off, do not attempt to turn them back on yourself.
Contact These Philadelphia Fire Damage Cleanup Experts for Help
If you and your home have faced a fire disaster, call the fire damage remediation company that Philadelphians trust most for prompt, courteous assistance. At Triage Restoration, we use standardized care plans to fix the damage with services like soot removal, smoke odor removal, and structural repair. Our mission is to respond compassionately, plan efficiently, and restore your peace of mind so you'll always feels like your home and belongings are in safe hands. Call us today at (215) 399-9590 to have your home get treatment from Triage.