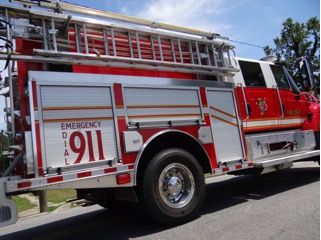 Image – morguefile
We all go through life assuming the worst possible situations aren't going to happen to us. If you've ever seen a news story or read a nonfiction book about tragedy, you often hear the victim or their family members say something like, "I just couldn't believe it." That's because it's hard to accept when something so unlikely happens to you.
Unfortunately, accidents do happen, even to those who take precautions. That's why it's important to be prepared, especially if that accident is a housefire. In this blog, Philadelphia's #1 fire damage restoration company will give you some tools to stay safe if disaster strikes your home.
Tips From An Expert Philadelphia Fire Damage Cleanup Team
There are a few fire safety tips some of us will remember forever, like to stop, drop and roll. Those words might bring flashbacks of elementary school when it was fire safety week, right?
Well, as an adult many of those tips have slipped our minds. That's why this fire damage remediation company in Philadelphia has a list of 5 ways to help keep you safe during a house fire, so you can brush up and be prepared at any time.
React: Move as soon as you hear the fire alarm. Don't stop to collect your phone or other belongings. In a fire, every second counts. If there are others in the house, yell out as you try to exit to warn them.
Test Doors: Touch doors with the back of your hand to see if they are hot before you try and open them. If they feel cool, you can open them.
Avoid Smoke Inhalation: If there is a lot of smoke, crawl and cover your head to try to avoid inhaling it.
Open Windows: If the door is blocked and you can't get out, open a window to yell for help. This also may be another escape route.
Do A Headcount And Move Away: Once you are out of the house, do a headcount to make sure everyone is accounted for. Then move far away from the structure and call 911.
The Philadelphia Fire Damage Restoration Company You Can Trust
If you've experienced any sort of fire damage in your home or business, call Triage Restoration, the Philadelphia fire damage cleanup company who will do the job right. We offer a variety of services besides fire damage clean up as well, including water and mold damage cleanup.