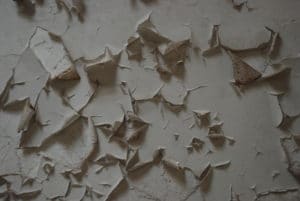 Most of the time, water damage is easy to spot. It's hard to miss the rushing waters of a flood or a burst pipe.  In those cases, the solution is simple: call Triage Restoration right away for water damage restoration for your Philadelphia home. But what if you didn't realize there's a water damage problem in the first place? Some leaks go undetected for weeks, months, or even years. When you finally notice and address the lingering issue, remediation will be lengthier and costlier than if the water damage was handled right away.
But don't worry. Triage Restoration is here with a guide to spotting hidden water damage in your home. With these tips, you can shut down water damage as quickly as possible.
Discoloration and Peeling Paint: When water lurks behind your walls, paint and wallpaper tend to crack and peel off. You also may notice stains and discolorations, which can be yellow, brown, or copper in color. Additionally, pay attention to rust on your water heaters and pipes. Rust necessarily mean you have active water damage, but it can be an early sign of leaky pipes and other potential problems.  
Mold Growth: Moisture is a breeding ground for mold. If you see visible mold growth in your home, especially in out-of-the-way locations like crawl spaces, do some poking around: there may be excess water close by. Triage Restoration handles

mold remediation

as well as water damage restoration in Philadelphia, so give us a call!

Structural Effects: Sagging walls, collapsing ceilings, buckling floors: you may encounter all of these in situations of severe water damage. When these structural elements are soaked with water, they may begin to fail. Address these issues quickly to avoid further damage to your home.
Condensation: Condensation pooling on your floor, on the ceiling, or leaking out from "sweating walls" likely indicates that water has accumulated.  
Odor: Standing water tends to have a musty smell from the  mold and bacteria that populates it. If you notice an unpleasant odor in your home that seems to have no direct causation, water damage may be the culprit.
Triage Restoration: The Best in Philadelphia Water Damage Restoration
When you need water damage clean-up in Philadelphia, there's only one company to call: Triage Restoration. Our experienced and trained technicians will restore your home efficiently and effectively.
Our services include: IICRC S500 standard, emergency water extraction, flood cleanup, sewage cleanup, drying and dehumidification, professional deodorization, and anti-microbial application.
Interested in hiring Triage Restoration? You can reach us at (215) 399-9590 or online via our website. We look forward to assisting you with your Philadelphia water damage restoration needs!