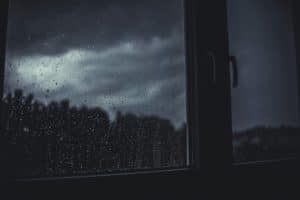 When you need water damage cleanup in Philadelphia, your first thought probably isn't to identify what type of water you're dealing with. However, this information is crucial for determining the level of remediation you need. Water can be classified in three distinct categories based on their source and contaminant levels. Here's the Triage Restoration guide to understanding the forms water can take:
Clean Water: You may know it better as the stuff that comes out of your faucet or shower head. Clean water is perfectly safe—and considering you drink it, bathe in it, and wash your dishes with it, it'd better be! In general, you can tackle a small clean water spill on your own. An example of such a project would be an overflowing bathroom sink clogged with hair. You know the water is clean (it came straight from your pipe), and the cause of the issue can be easily removed. However, even if you're dealing with clean water, you should contact professionals like Triage Restoration for help when experiencing substantial water damage.
Greywater: Greywater is the wastewater that drains from bathtubs, showers, sinks, and washing machines, among other sources. It may contain soap particles, residue from cooking, and even hair and flakes of human skin. Greywater isn't necessarily dangerous, but there's a high enough chance that it is contaminated with harmful bacteria that you should proceed with caution with handling. An example of a greywater water damage would be a burst pipe connected to your garbage disposal. Given that the water has been in contact with food scraps and other debris, we'd recommend you hire Philadelphia water damage cleanup experts such as Triage Restoration to handle the job.
Blackwater: Blackwater, which contains raw sewage, human waste, heavy metals, and other contaminants, is extremely hazardous. You should always call Philadelphia water damage cleanup professionals to handle remediation when blackwater is involved. Your safety depends on it.
Why Choose Triage Restoration for Philadelphia Water Damage Clean Up?
A burst pipe or the rushing waters of a flood can present a serious threat to your property. Given these challenges, it's imperative you hire the best crew available to remediate your home. Enter Triage Restoration. Our experienced and certified technicians will perform water damage clean up in your Philadelphia home quickly and compassionately.
Our services include: IICRC S500 standard, emergency water extraction, flood cleanup, sewage cleanup, drying and dehumidification, professional deodorization and anti-microbial application.
Interested in hiring Triage Restoration? We can be reached at (215) 399-9590 or online via our website. We hope to hear from you soon!