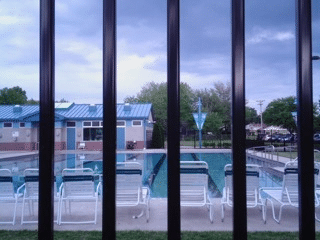 "The water damage in our basement at our office had been a nightmare! I had no idea what to do. As anyone else, I jumped right on the computer for guidance. Triage was the first company that I had called and spoke to a woman on the phone who was super nice and assured me that I was in good hands. The technician came out immediately. The gentlemen that came were very professional, wore booties and cleaned up anything that was there, plus some! I would highly recommend Triage to anyone! Thanks so much everyone."
–Wayne Dental Care
Water damage can be completely overwhelming. Most people have never had to deal with this kind of disaster–and whether a commercial property, or your home, seeing that escaping water can make you freeze in panic. "What do I do now?"
When you're in need of Philadelphia water damage remediation services, there's no need to panic: Triage Restoration is here for you, 24/7, and we know exactly what to do, right now.
What Happens When You Call Triage Restoration for Philadelphia Water Damage Remediation?
When facing a water crisis, your first step should be to call a Philadelphia water damage remediation contractor–before you even call your insurance. When you call Triage, you immediately put our qualified, certified, compassionate team at your back. We will respond to your call immediately–no matter the size of the job or the client.
Respond Compassionately. Plan Efficiently. Restore Peace of Mind.
What sets Triage Restoration apart from other Philadelphia water damage remediation companies? For one thing, we're not a franchise. We're not beholden to any corporate agendas: only our customers' needs and our own principles. Triage operates on three core values:
Respond Compassionately. We promise to not only act quickly on our customers' behalf, but to always treat their distress with understanding. For us, your safety–physical and emotional–come first. We will walk you through every step of the remediation, address any of your concerns, and keep you abreast of our progress at every stage. We will always treat your belongings with caution and respect.
Plan Efficiently. Our certified technicians will quickly get to the cause of the damage and to stop it in its tracks. Then they will "triage" your property, devising the most efficient plan to restore your home or business to pre-loss conditions. We can perform whatever services are required, including: emergency water extraction, sewage cleanup, drying, dehumidification, sanitization, and deodorization.
Restore Peace of Mind. We endeavor to make the stress of Philadelphia water damage remediation as low as possible by adhering to the IICRC S500 Standard for water damage restoration, and ensuring our technicians are always up-to-date in their training. We possess the following certifications:
Pennsylvania Home Improvement Contractor #PA058874
Environmental Protection Agency (EPA) NAT #38974-1
Institute of Inspection Cleaning and Restoration Certification (IICRC) Company #204718
Indoor Air Quality Association (IAQA) ID #1261860
Women's Business Enterprise National Council (WBENC) #2005117794
If you need the assistance of a Philadelphia water damage remediation company, call Triage Restoration at (215) 399-9590, or visit our website. We're here for you, 24/7, any time.