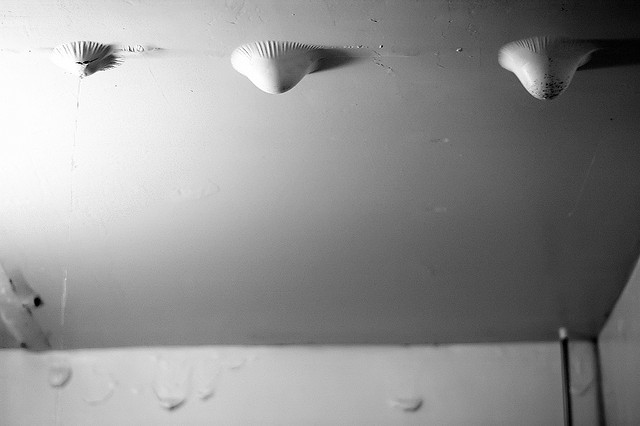 One of the most overwhelming parts about being a homeowner is keeping water damage – and any kind of damage – at a bare minimum. Some of it can be difficult to avoid, which is why you should have a property restoration company on deck to deliver quick and quality Philadelphia water damage restoration when you need it. The team at Triage Restoration is always prepared!
We've compiled a list of water damage culprits you should watch out for. The top five causes of water damage in your home include:
1.Toilets. Issues with your toilet are usually easy to detect, since they are typified by overflows from clogs and faulty supply lines. Problems with your toilet should be taken care of as soon as possible to prevent serious water damage. You can help prevent these complications by inspecting your toilet's fill, supply, and flush valves a few times a year. If they damaged or worn, you should get them replaced.
2. Washing machine failures. If your washing machine is overused or overtaxed, your machine's hoses can explode. A large quantity of water pumps through these hoses, so this can cause major damage. Try doing smaller loads of laundry, which will help reduce water valve and hose setbacks.
3. Basement flooding. Basement floods usually occur when a sump pump fails. A sump pump may fail because of the following: motor burning out, power failure, a tripped circuit breaker, broken impeller, stuck float switch, or high water volume exceeding the pump's capacity.
4. Gutter systems. When your gutters become blocked with debris, such as leaves and branches, a dam can form. Then the water will overflow over the edges of the gutters and run down the side of your house. Look at the paint on your walls – if there are dirty water marks, you're going to want to get your gutters inspected and cleaned out before even more damage occurs.
5. Sewer backup. The most foul-smelling culprit. The most common causes of sewer backups are clogged drain lines and invading tree roots. If you have a backup, contact your plumber and contractor, as well as your Philadelphia water damage restoration company to come and clean up the mess, and give you peace of mind – and peace of nose!

Put your trust in the Philadelphia water damage restoration service that can't be beat. Triage Property Restoration offers 24/7 emergency services, so you can depend on us at all times, under all circumstances! Water damage should be extracted, dehumidified, and sanitized as soon as possible, so call us right now at (215)-399-9590, or email us at: info@triagerestoration.com to learn more about our services.