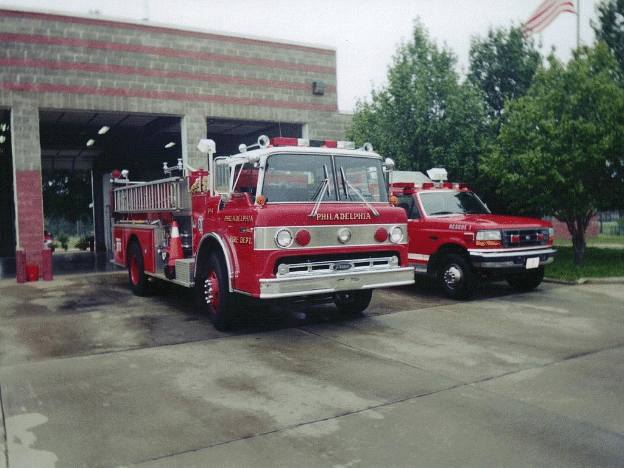 Photo by James Case, Flickr Creative Commons
The National Fire Prevention Agency (NFPA) has estimated that there are an average of 13570 fires per year in stores or other mercantile establishments. A further 3340 fires strike office properties. These fires result in hundreds of deaths, thousands of injuries, and hundreds of millions of dollars in property damage each year.
Often these fires are preventable, if only some simple precautionary practices were followed. Triage Restoration, your Philadelphia fire damage remediation company, has put together a list of the common causes of business fires, along with advice on how you can prevent them.
Three Top Causes of Fires in the Workplace
Cooking Equipment
Cooking is the leading cause of fires in both offices and stores: 1 in 5 workplace fires start in the kitchen. Coffee makers, toaster ovens, and microwaves can all cause fires if improperly used. To prevent fire damage in Philadelphia businesses, Triage recommends that all cooking appliances be kept clean and well maintained. Toaster ovens are particularly susceptible to grease fires. Make sure you never leave cooking food unattended, and turn off all appliances when you're finished with them.
Electrical Failures
Malfunctions in an electrical system account for 22% of fires in stores and personal services business (such as barbershops.) This includes faulty wiring, overloaded circuits, and misused or poorly maintained electrical equipment. To prevent the need for Philadelphia workplace fire damage remediation due to an electrical fire, never plug appliances into outlet strips. Do not leave cords coiled up when plugged in, as the can fall prey to spot overheating. Avoid using extension cords, and use them only temporarily when they are needed.
Heaters
An improperly maintained heater or boiler can easily cause a building fire, but space heaters are often a culprit as well. Space heaters are never recommended for use in public buildings, but if they are needed they should only be used under supervision, and placed in a space far from a wall or other structures (never under a desk!) Boilers or other heating systems should be maintained with periodic cleaning and inspection. And you'd be surprised how many businesses make the mistake of using boiler or heater areas for storage! You should never, ever use your boiler room for anything other than its assigned purpose, and especially not for the storage of flammable chemicals or documents. Otherwise, you might find yourself in need of the services of a Philadelphia fire damage remediation company.
Triage Restoration: Philadelphia Fire Damage Restoration with Compassion
Sometimes, despite your best efforts to comply with workplace safety and fire prevention procedures, the worst still happens. When your home or business is struck by fire, you need the immediate, certified, and experienced help of people who know how to safely and efficiently get your life (and property) back to status quo. Triage's Philadelphia fire damage remediation services include
Property Salvage
Smoke odor and soot removal
Structural Repair
Carpet Cleaning
HVAC cleaning
We understand how stressful fire damage can be. Give us a call and let us restore your property – and your peace of mind.