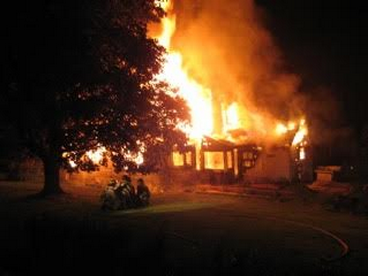 There is nothing worse than getting a call from your neighbor telling you your house is on fire. You rush home, only to see teams of firemen battling the flames you know have engulfed most of your belongings. Losing your possessions and your home can be among the most devastating events a homeowner ever experiences.
It sounds over the top, but these kinds of stories are very real. In fact, there's an average of over 300,000 house fires a year in the United States.
The Philadelphia fire damage remediation team at Triage wants to keep you from becoming part of these statistics. We've come up with a list of ways to help you keep house fires from happening.
-Check Your Home: Bad electrical wiring or problems with your natural gas system are common causes of house fires. Get a professional Philadelphia Fire Damage Remediation Company to come take a look and make sure everything is in good shape.
-Check your Appliances: It's no surprise the majority of house fires start in the kitchen. Make sure your appliances are working well and are clean. Even a buildup of grease can be dangerous.
-Watch Candles, Cigarettes and Christmas Decorations: These are regular household items that can quickly become harmful if not used properly. Don't smoke lying down or you're at risk of falling asleep. Keep candles on a sturdy table and away from pets. Also, remember that natural Christmas trees are highly combustible when dry, so never forget to turn off your Christmas tree lights before bed!
-Outdoor Safety: Believe it or not, even a pile of lawn clippings can ferment, create heat and catch fire. So dispose of them properly and don't pile them right next to your house!
Call The Best Fire Damage Cleanup Team in Philadelphia!
If you are in need of a fire damage cleanup crew in the Philadelphia area, don't hesitate to contact us. We specialize in structural repair, soot removal, smoke odor removal and professional deodorization. We are the most reliable fire restoration company in Philadelphia and will make sure to check every crevice of your home!