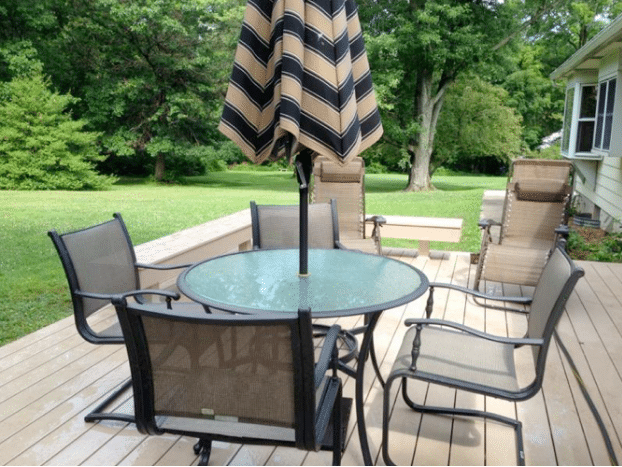 Summer is the season for outdoor fun: time to take out the grill or even light a bonfire in the cooling evening darkness. You may practice perfect indoor fire prevention and safety, but have you taking the same precautions against outdoor fires? The National Fire Protection Association (NFPA) reports that grilling results in an average 8,900 home fires every year. Protect your property and family with these safety tips from Triage Restoration, your Philadelphia fire remediation company.
How to Prevent Dangerous Outdoor Fires
Before starting a fire or lighting a grill, always prepare your tools for putting out a fire. Have a fire extinguisher, water, and/or a bucket of sand, and your first aid kit ready. Review your Philadelphia fire remediation company's procedures for safely putting out fires.
Keep your grill a safe distance–at least 10 feet–from your home, deck railings, and overhanging trees or eaves.
The same goes for bonfires–light them only in an area clear of grass or brush with no branches or telephone wires overhead. Regulations may require you set a bonfire 25 to 100 feet from anything flammable–so be aware of your local laws.
Before using your grill, inspect it for damage. If you have a gas grill, check the tank and hoses for dents, cracks, or leaks.
When setting a bonfire, use only dry, untreated wood. Wet wood will smoke, which can be dangerous to inhale. Burning pressure-treated wood, plywood, or other materials will expose you to toxic fumes (e.g., arsenic is present in some kinds of pressure-treated wood.) Do not use accelerants like gasoline or lighter fluid–they can explode, and some lighter fluids leave poisonous residue on the ground.
Never leave your grill or a bonfire unattended. There's no such thing as "just" a minute with live flames–a minute is all it takes to create a devastating house fire.
Extinguish your grill or bonfire properly:
– Charcoal grills–douse the coals with water and wait until it's cool to the touch before     leaving it unattended.
– Gas grills–close the gas valve first before turning off the burner.
– Bonfires–do not bury the fire in sand or dirt: it can continue to burn for 24 hours.  Instead, pour water over the wood every five minutes until it is completely    extinguished.
Keep your grill clean– 1/5 of all grill fires are caused by a failure to clean up properly, leading to costly Philadelphia fire damage cleanup bills.
Philadelphia fire damage remediation experts recommend you never store firewood next to your home–if it does catch, the fire could spread quickly to your house.
Triage Restoration: Your Fire Damage Remediation Company
Sometimes, even when you practice the best fire prevention techniques, the worst happens. When disaster strikes, Triage Restoration is available any time of the day or night. Call us, and we promise to respond compassionately to your situation, plan efficiently to quickly repair your home, and restore your peace of mind. A local Philadelphia fire damage remediation company, we're certified, trained, and ready to perform whatever services you need to get your life back on track.