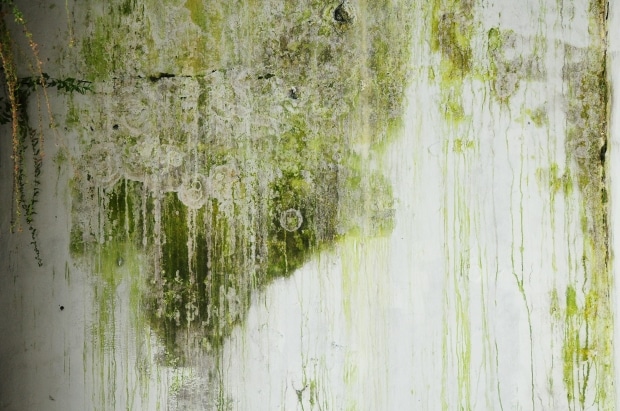 The Philadelphia mold damage remediation team at Triage Restoration knows that sometimes mold damage is unavoidable. There's a flood in your basement. The attic is too humid. Maybe the mold was already growing when you moved in! But that doesn't mean that there aren't steps you can take to prevent mold from taking over your home.
Two environmental factors lead to mold: heat and moisture. Consequently, the best way to curb mold growth is to control your household's temperature, moisture, and humidity levels. The expert mold-fighters at Triage Restoration have some advice to share:
Simple Tips for Stopping Mold Spores in their Tracks
Ventilation, Ventilation, Ventilation: Common household appliances such as stoves and clothes dryers can create moisture that gets trapped inside the room, promoting mold growth. A well-ventilated house disperses that moisture, as well as providing a source of fresh air.
Plug Up Water Leaks: It often floods here in Philadelphia. Mold damage remediation professionals are aware that there isn't much you can do to prevent a hurricane from wrecking havoc on your home. However, by repairing leaky pipes, roofs, and taps, you can drastically lower your household's risk of mold damage.
Clean Your Bathroom Often: Few rooms regularly contain as much heat and moisture as the bathroom. You may love a hot shower, but unfortunately mold loves that environment just as much. Take a squeegee to your shower walls immediately after a shower and you'll eliminate much of that dangerous moisture right off the bat. Triage Restoration additionally recommends that you disinfect bathroom surfaces at least once a week and seal your grouted tiles at least once a year.
Dry Wet Clothes Immediately: On occasion, we've all forgotten to transfer our wet laundry from the washer to the dryer. But piles of damp clothes are a breeding ground for mold. Be sure to dry just-washed clothes as soon as possible, and take special care to ensure wet swimsuits are cleaned and dried quickly.
Most Importantly…
Leave the Big Jobs to the Professionals: If you notice any signs of mold growth in your home, you should call the Philadelphia mold damage remediation experts at Triage Restoration. It can be tempting to take care of the problem yourself—Windex and some elbow grease are enough to finish the job, right? But if there's mold in your home in Philadelphia, mold damage remediation professionals should always be involved. Beyond being tricky to fully eliminate, mold spores can be hazardous to your health. At Triage Restoration, we're equipped to fight mold growth safely and effectively.
Triage Restoration: The Philadelphia Mold Damage Remediation Specialists
Triage Restoration technicians have years of experience eliminating mold growth. Our services include:
IICRC S520 Standard
Drying and Dehumidification
Mold Remediation
Cleaning and Decontamination
Containment and Negative Air
HEPA Air Filtration
You want your house to feel like a home for you and your family—not for mold. Contact Triage Restoration and we will ensure your property is safe, decontaminated and mold-free.