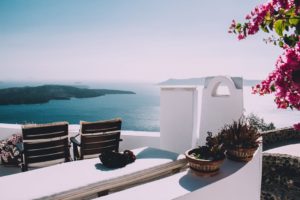 Summer is a time for beach trips, backyard barbeques and…mold growth?  During the hot, humid summer months, your home is particularly vulnerable to mold damage. Remediation for your Philadelphia home is a challenge you don't need this season—take a look at these tips below and prevent summer mold damage before it starts.
Prevent Summer Mold Damage with Triage Restoration
Cool it down
The ideal temperature for mold growth is between 77 and 86 degrees Fahrenheit. During hot days, your home might just reach that temperature. Even if you're worried about energy bills, make an effort to keep your thermostat no higher than the low-70s. In particular, be sure to keep the temperature low even when you're away for an extended period of time. You don't want mold growth to sneak up on you when you're on vacation!
Keep air circulating
You already know that that circulating air keeps you cool in the summer. It also helps prevent mold growth, as mold thrives in stagnant air. Keep cranking the air conditioning, open  up your vents, and turning on a few fans wouldn't hurt either.
Control your home's humidity
Mold loves water, so a humid home is primed for mold growth. Make sure fans are working (especially in the bathroom and kitchen) and wipe down any excess moisture you see on the walls or ceiling. If you find the humidity especially challenging this summer, you may consider investing in a humidifier.
Clean up
A clean home is one of the best defenses against mold growth. Take particular care to disinfect your bathroom, kitchen, and other rooms that are exposed to heat and moisture. Even a minute of squeeging away excess water after a shower can make a big difference. One special consideration for summer: make sure to wash and dry any wet bathing suits right away. If you leave it soaking wet in your beach bag for too long, mold is likely to develop.
Philadelphia Mold Damage Remediation from Triage Restoration
When you need mold damage remediation for your Philadelphia home, there's one company to call: Triage Restoration. Our mold damage clean-up services include IICRC S520 Standard, drying and dehumidification, cleaning and decontamination, containment and negative Air, and HEPA air filtration.
Interested in hiring us to perform mold damage remediation on your Philadelphia home? You can reach us at (215) 399-9590, or send us a message through our website. We look forward to hearing from you!