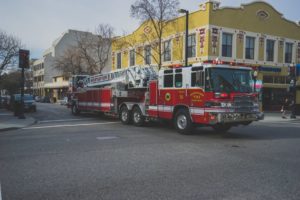 How do you return to normal after a house fire? After such a stressful event, it can be hard to think clearly abut what to do next. The Philadelphia fire damage restoration experts at Triage Restoration have some advice to share:
Find a Safe Space to Stay
Even when a household fire's damage is limited, it is unlikely that you will be able to return home immediately. Whether you stay with family or close friends or check into a hotel, settling down in a calm space will help you and your family to regroup. If you don't have a place to stay, contact a local disaster-relief or human services organization like the American Red Cross for assistance in locating safe housing.
Get in Touch With Your Contacts
Of course, your loved ones want to hear that you are safe and sound. The love and support of family and friends can be heartening in such stressful times. However, it's also important to notify your insurance company and start the claims process. This is an important first step in the process of fire damage restoration for your Philadelphia home.  Additionally, you may want to alert the post office, your bank, and similar entities so they know about your temporary change of address.
Put Your Finances in Order
Save the receipts for any money you spend related to the fire, such as replacing damaged items. This information is crucial for your insurance claim and for proving any fire loss deductions you declare on your income tax. Additionally, if you find burnt money or melted coins in your home, don't throw them out—you may be able to exchange them at the Federal Reserve for undamaged currency.
Comfort Your Pets
Don't forget your furry friends during the fire recovery process. Pets may be as shaken up as you are! Scared animals may scratch or bite, so handle them gently as they calm down. For their safety, you should not bring back your pets to the property until fire damage restoration for your Philadelphia home is completed.
Call Triage Restoration for Your Philadelphia Fire Damage Restoration Needs
Ultimately, the best way to feel safe and secure in your home after a fire is to hire skilled and caring technicians to remediate your home—technicians like the team at Triage Restoration. Give us a call at 215-399-9590 or contact us online.