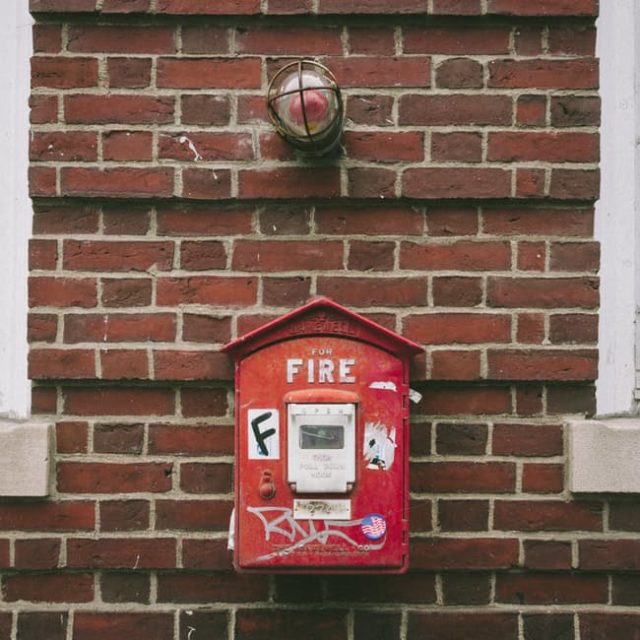 When a fire impacts your home, hiring Philadelphia fire damage remediation specialists such as Triage Restoration is at the top of your to-do list. But what steps can a responsible homeowner take before a fire? One easy and vitally important task is to make sure your smoke alarms are in good working order. According to the United States Fire Administration, owning an operational smoke alarm reduces your risk of dying in a home fire by half. Don't leave your safety to chance. Make sure your home is equipped with smoke alarms, and study up on the Triage Restoration guide to fire alarm maintenance:
Test your smoke alarms regularly: Your individual alarm will come with specific instructions, but generally you can just press a button to see if they're working properly. The National Fire Protection Agency states that dead batteries cause 24% of smoke alarm failures, so this simple step is very important for your safety. The Philadelphia fire damage remediation team at Triage Restoration recommends you perform these tests at least once a month.
Interconnect your smoke alarms: When one goes off, the others in your home should sound as well. Your family will then be alerted to a potential fire no matter where in the house you are located.
Replace your smoke alarms every ten years: This ensures your equipment is up-to-date. Of course, if you notice your smoke alarm is in need of replacement before the ten years is up, you should certainly replace it.
Keep your smoke alarm at least ten feet from cooking equipment: This minimizes the risk of false alarms when your burn the microwave popcorn. We don't have to tell you that false alarms are really annoying, but more importantly, they can be dangerous if they lead you to disable your smoke alarm.
Don't decorate your smoke alarms: As tempting as it may be to spruce them up with paint or stickers, this could hinder the alarm's functionality. Save the creativity for the rest of your home!
Fire Damage Remediation in Philadelphia from Triage Restoration
Triage Restoration is the leading provider of Philadelphia fire damage remediation and smoke damage remediation services. Our experienced and compassionate technicians will determine a concrete plan of action to salvage as much of your home and personal possessions as possible, and go forward from there to restore your property.
In your time of need, you can count on Triage Restoration. Thinking of hiring us? You can give us a call at (215) 339-9590, or contact us online.