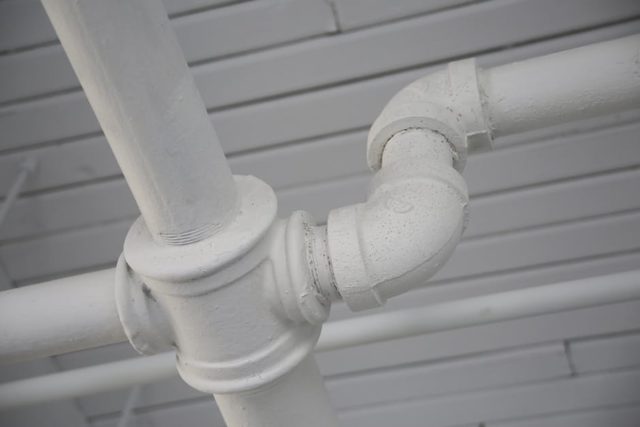 One of the most challenging types of water damage cleanup Philadelphia homeowners may require is from a sewage line backup or leak. Not only is sewage smelly, but it can seriously damage your property and even be hazardous to your health. Luckily, you can always count on Triage Restoration whenever you need sewage damage remediation, or any other water damage cleanup in your Philadelphia home. Want some more information about how water damage from sewage can impact your home? Check out our answers to the Frequently Asked Questions below:
How Does My Home Process Sewage?
Your Philadelphia home is mostly likely connected to underground sewage mains that transport your wastewater for processing to municipal wastewater treatment plants. Some homes, especially in rural areas, instead send their wastewater to individual septic tanks which decompose and dispose of your waste on site. Regardless of the specifics, your home has a sewer system that needs to be maintained to prevent backups, leaks, and other problems.
What Causes Sewage Issues in the Home?
Clogged sewage lines are a major cause of these issues, as they often lead to sewage line backups. Much of this is attributable to general household wear and tear. If you have clay pipes, the joints are especially vulnerable to tree root intrusion, which will eventually block your pipes. Sewage pipes can also crack or even collapse, leading to leaks and improper flow of wastewater.
What are the Dangers of Sewage?
Like any form of water damage, a sewage backup or leak can cause many problems, from harm to furniture and personal possessions to mold growth. However, sewage has additional risks, as wastewater is…yucky, to say the least. Water from your sewage lines can host lots of nasty diseases and parasites, so it's imperative you have any sewage issues in your home addressed as soon as possible.
What Can I Do to Prevent Sewage Damage?
Prevent clogs by being careful about what you put down your sewage lines. Flushed feminine hygiene products and paper towels are notorious culprits for toilet clogs. In the kitchen, moderate how much you food waste you deposit in the garbage disposal at one time. Additionally, avoid pouring grease down your drain—it can solidify in the pipes, creating blockages. All of these steps will help you avoid needing water damage clean up for your Philadelphia home.
Who Should I Call if I Experience Sewage Damage?:
Triage Restoration, of course! Our certified technicians will help you with every aspect of the process for water damage cleanup in Philadelphia. Give us a ring at (215) 399-9590, or contact us online via our website.