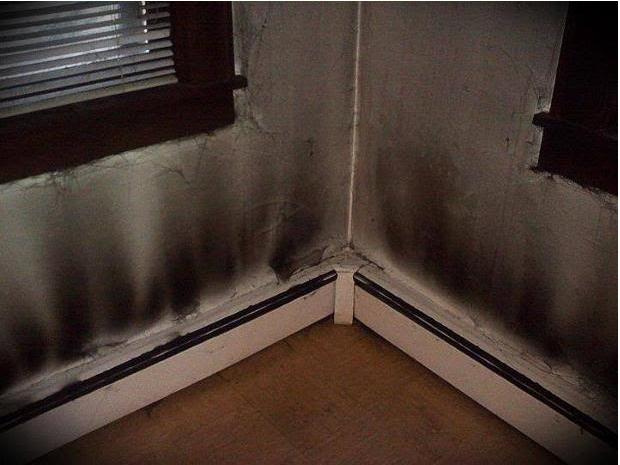 What is Fall known for? It's apple-picking season. Pumpkin season. Football season. And don't forget puffback season! What's a puffback, you ask? Your go-to Philadelphia soot removal company is here to give you the facts!
A puffback occurs when a heater has not been properly maintained. The temperature outside is dropping, so you turn on your heater and…it misfires! A puff of soot shoots out into your home, and as you might guess, this creates a huge mess that's extremely difficult to clean up.
How Does This Happen?
Here's how a well-maintained furnace works: fuel and oxygen are combined and balanced for controlled combustion. A puffback occurs when the fuel and oxygen are unbalanced. The rate of combustion in your furnace slows, but the fuel injected into the heating system remains constant, which creates a sudden combustion. That's not what you expected when you turned on your heater! Now you have a severe mess on your hands — and everywhere else! Another downside? The soot has contaminated the air you're breathing.
The Dangers of Soot In Your Home
When you turn up your heat, it moves into all the areas of your home, and the soot from a puffback will take the same path. Why is soot dangerous? It's filled with toxic chemicals, acids, metals, soils, and dust. This combination does not lend well to the quality of your indoor air. This could negatively impact your respiratory health and permanently damage your home if not thoroughly cleaned and restored.
What To Do
Puffback residue is not easy to clean up. Its oily, sticky, petroleum-based film permeates everything it touches — walls, furniture, even your wardrobe. It can reach all of the nooks and crannies in your home — places you wouldn't even expect! It also creates a strong, long-lasting odor. So what should you do? Contact a Philadelphia soot removal company immediately! Don't attempt to clean up the soot on your own — there's a good chance you might actually increase the damage when you use traditional cleaning procedures. You need a professional Philadelphia soot removal expert who has the proper cleaning products and the most effective methods to get the job done safely, quickly, and thoroughly.
The sooner you contact us, the better your chances will be at saving the damaged parts of your home and minimizing claims. Email us at info@triagerestoration.com or give us a call at (215)-399-9590. We'll respond as soon as possible!