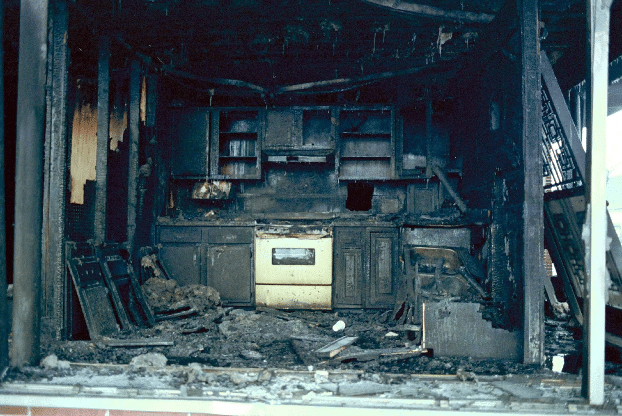 When your home experiences a fire, you may think you're up to the task of performing the cleanup on your own. After all, if the fire has been safely extinguished and there's no major structural damage, all you need to do is sweep up the ashes and replace any charred furniture, right? Wrong. In fact, one of the biggest issues your home will face after a fire is lingering smoke damage. Smoke damage can greatly harm your property and requires professional intervention to remediate. That's why Triage Restoration is here to provide high-quality smoke damage restoration for Philadelphia homes.
Here are just a few of the reasons why you should hire Triage Restoration for  smoke damage restoration in Philadelphia:
Because smoke smells awful: If you've ever burned something in your oven, you know that smoke has a horrible odor. Times that by ten when you've experienced an actual fire in your home. And this isn't something cracking a window or spraying some Febreeze will fix. What will solve your smelly situation? Professional deodorization from the Philadelphia smoke damage restoration team at Triage Restoration.
Because smoke is hazardous to your health: A fire doesn't stop being dangerous when it stops burning. Remaining smoke particles can enter your lungs, causing respiratory distress and aggravating existing conditions such as asthma or emphysema. Our technicians have the training, protective gear and specialized equipment to safely remove soot and smoke from your home.
Because the clock is ticking: Soot and ash start to settle into your home as soon as a fire is extinguished. This affects your walls, fixtures, and personal possessions. You need to address this immediately, or you risk permanent smoke damage—think unsightly discoloration and rust. However, in the chaotic aftermath of a fire, you may not be able to devote all of your time and energy into this crucial remediation work. Triage Restoration can, and we'll save and restore as much of your home as possible.
Triage Restoration: For All Your Philadelphia Smoke Damage Restoration Needs
At Triage Restoration, we provide numerous smoke damage restoration services, including smoke odor removal, soot removal, professional deodorization, and structural repair. Our technicians are highly trained and are certified by the Institute of Inspection Cleaning and Restoration and the Indoor Air Quality Association.
Interested in hiring Triage Restoration for smoke damage restoration in your home? You can reach us  at (215)-399-9590 or online via our website.