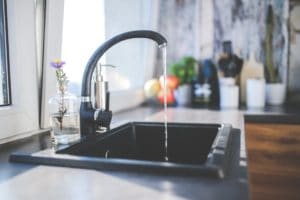 Between natural disasters like hurricanes and household incidents like burst pipes, there's a real risk of water damage for Delaware County homes. That doesn't mean there aren't concrete steps you can take to reduce those chances. The Triage Restoration team shares some easy measures you can take right now to prevent water damage in your home:
Don't Pour Just Anything Down Your Sink
Drain cleaning chemicals may eliminate clogs, but they also can eat away at your pipes—a  prime recipe for water damage. Instead, clear out clogged drains with a drain snake. They're inexpensive, reusable, and won't damage your pipes. Similarly, never pour grease down your sink, even if you have a garbage disposal or "chase" the grease with hot water. The grease will block up your drains, and those sink backups will cause water damage in your home.
Pay Attention to Your Water Bill
If you have your water bill set to pay automatically, you might be missing out on a key indicator of possible water damage for your Delaware County home. Going forward, take a glance at the water bill each month. If you notice a sharp increase in water usage that can't be explained, it might point to a hidden leak.
Clear Out Your Gutters
Water from clogged gutters will overflow, causing major water damage. When pools of water surround your house's foundation, the foundation may crack and mold may grow. Likewise, when water pools on your roof it may leak into your home. Regularly clearing out leaves and other debris from your gutters reduces this risk substantially.
Test Your Sump Pump
Triage Restoration recommends you evaluate your sump pump at least once a year. It's easy to do yourself: fill the sump pump pit with water, watch for the "float" to rise and turn on the pump, and then make sure that the water level falls once is activated. If it turns out your sump pump isn't operational, fixing it might cost a few hundred dollars. Compared to the cost of remediating a flooded basement, that's chump change.
Restore Delaware County Water Damage with Triage Restoration
Triage Restoration are the Delaware County water damage experts you and your family can rely on. We offer a range of water damage remediation services, including IICRC S500 standard, emergency water extraction, flood cleanup, sewage cleanup, drying and dehumidification, professional deodorization, and anti-microbial application.
Interested in hiring Triage Restoration for a water damage repair job? You can reach us at 610-690-3669 or online through our website.