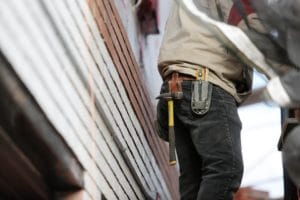 Why do you need professional fire damage remediation for your Philadelphia home? Can't a responsible homeowner clean up after a fire themselves? Not so fast. Fire damage remediation is a challenging process that requires skilled care from experts like the team at Triage Restoration. Read on to learn why you should always hire professionals to restore your home after a fire:
Because Your Safety Comes First: Your home isn't immediately free of danger after a fire is extinguished. Structural damage, such as caved-in roofs or collapsed walls, can make it unsafe to enter your home. If lingering smoke particles enter your lungs you may experience respiratory distress. Our technicians have the training, protective gear and specialized equipment to safely remediate fire damage in your Philadelphia home.
Because You've Been Through Enough: A household fire, even if no one is hurt, can be enormously emotionally taxing. The last thing you should worry about as you recover from this stressful experience is the details of an extensive construction job. Triage Restoration's technicians can sweat the small stuff while you and your family rest and recuperate.
 Because Time is of the Essence: As soon as a fire is extinguished, the clock starts ticking on permanent damage to your property. Soot and ash start to settle in your walls, fixtures, and personal possessions. This can lead to unsightly discoloration and rust. Similarly, standing water leftover from fire hoses and sprinklers can lead to mold growth and other unwanted outcomes. In the chaotic aftermath of a fire, you may not be able to devote your time to this crucial fire damage remediation work. Luckily, you don't have to do it alone—Triage Restoration is just a phone call away.
Because You Deserve the Best in Philadelphia Fire Damage Remediation: Triage Restoration has years of experience restoring Philadelphia homes after they have suffered a fire or other disaster. Our services include smoke odor removal, soot removal, professional deodorization, and structural repair. Triage Restoration technicians will quickly develop a plan to "triage" your home and salvage as much of the property and your personal possessions as possible. Our goal is to make the process of fire damage remediation as successful and stress-free as possible for homeowners like you.
Who We Are
Interested in hiring Triage Restoration to perform fire damage remediation for your Philadelphia home? You can reach us at 215-399-9590, or contact us online. We look forward to hearing from you!