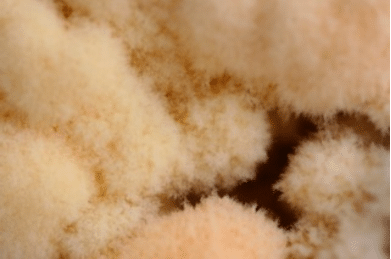 When it comes to mold and smoke, the odds are not always in our favor. Experts say that as many as 40% of American schools and 25% of homes are infested with mold, and the occupants usually have no idea.
Understanding the significant dangers of mold and smoke exposure is a great way to combat them and Triage wants you to know that knowledge of these substances should be your first line of defense.
Triage Restoration is a Philadelphia smoke and mold damage remediation company that has been saving homes since our establishment in 2009. As the most trusted mold and smoke damage restoration company in Philadelphia, we'll prove to you why mold and smoke damage should never be taken lightly.
Mold is more dangerous than you think – In terms of concentration, the toxicity produced by mold can be more dangerous than pesticides or heavy metals.
Smoke is toxic even after the fire's out – Even though the flames may be extinguished, any smoke stains on your walls or furniture could be emitting toxic fumes that are hazardous to your body.
No one is immune – No matter what your race, gender, age, socioeconomic status or geographic region, no one is impervious to mold or smoke damage.
Even non-toxic molds present a threat – Not all mold types are toxic, but even the non-deadly kind – like the mold that grows in your shower, called Chaetomium and Mucor – can make you sick. Non-toxic molds are actually more likely to make you sick because they're more common.
Mold can cause minor sickness – Evidence shows that mold can cause rashes, headaches, dizziness, nausea, asthma attacks and allergic reactions.
Mold is possibly linked to serious illness – There isn't significant evidence to prove or disprove that mold causes major illnesses, but unfortunately there are many cases where mold has been linked to sicknesses far worse than just a headache or itchy nose.
Contact this Philadelphia Mold and Smoke Damage Restoration Company!
Now that you've learned a bit about mold and smoke from Philadelphian's go-to smoke and mold damage remediation team, you can see that these substances should never be overlooked. If you've seen mold or smoke in your home, call the Philadelphia mold and smoke damage restoration crew you can rely on to get it removed immediately. If you don't know how to spot it, we'll show you how. Call us today at 215-399-9590 to find out about emergency restoration services and make your home the safe place you deserve to live in.