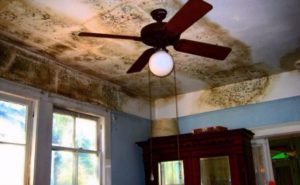 "Mold damage" is one of the more frightening phrases a home or business owner can hear, but it is by no means a "For Sale" sign. While it's true that mold absolutely cannot be ignored, dependable mold damage remediation can be found in Philadelphia and the greater Tri-State area. If you're in need of mold damage remediation in Philadelphia, look no further than Triage Restoration, a property restoration expert available 24/7 in an emergency.
Why is Mold Damage Remediation so Important?
Mold is so dangerous both because of how quickly it can impact your home or business, and because of the effects it can have on your health and your property. Mold can grow on literally any surface, so long as moisture and nourishment is available. It is often found in attics and basements due to the moisture levels in high-humidity areas or the likelihood of unknown water leaks. Before you know it, your home or property might be facing a true mold crisis, which is more mold than you're prepared to deal with: 65 million mold spores can exist in an area the size of a postage stamp.
Mold damage can negatively affect both the skin and the respiratory system. Individuals with compromised immune systems are at risk for serious lung infections after prolonged exposure to mold. Eyes may be red or run in the presence of mold, coughing may increase, or throat irritation might be experienced. Mold can also cause property deterioration, lowering the value of your home or business.
Clearly, mold damage is not something to be taken lightly. That's why, if you're looking for Philadelphia mold damage remediation, you should think first of Triage Restoration, the property restorers licensed throughout the Tri-State area.
Triage Restoration Knows Philadelphia Mold Damage Remediation
You can count on Triage Restoration to see to your mold damage remediation completely, from using Environmental Protection Agency-registered products to disinfecting and decontaminating. Their services to remediate mold damage include:
Drying and Dehumidification
Mold Remediation
Cleaning and Decontamination
Containment and Negative Air
HEPA Air Filtration
Why Triage for Mold Damage Remediation in Philadelphia?
Triage Restoration has a mission statement: Respond Compassionately. Plan efficiently. Restore Peace of Mind. It's an idea shaping each of our transactions, in that we treat every piece of property we restore as equally important. Our technicians are highly trained and capable with our certified equipment. Perhaps even more importantly, though, we know how valuable your peace of mind is to you.
If you've found that you need mold damage remediation in the Philadelphia area, act quickly to avoid needing costly repairs. Proper removal of mold now will pay off later with the money you save on replacement costs. If you've discovered mold damage, contact us, and let us put your mind at ease!