"Your home should be a reflection of how you want to live right now, and for the next phase of your life." ~ Martha Stewart, Living the Good Life
The groundhog has seen his shadow, and we all know what that means: six more weeks of winter! This news may have left you feeling disappointed, let down, or frustrated.  As you look at the gray sky, you realize it won't be replaced by blue skies and sunshine anytime soon.  Don't take out your tissues just yet–this is actually good news for homeowners.  You now have six more weeks to prepare your home for the spring.  The change from winter to spring is often associated with "spring cleaning".  However, there are many important maintenance tasks that should be done to prepare the outside of your home for the changing season.
Here are FIVE useful tips to prep and maintain your home for this upcoming spring:
1. Repair your roof.
Make sure your roof shingles are in good condition.  Old roofs and cracked or loose shingles contribute to water leaks.  Water leaks can infiltrate your home and cause water damage, and possibly mold damage.  This is why it is important to keep up with your roof and avoid waiting to fix wear and tear.  Being proactive will also cut down on expensive repair bills, and maybe a trip to the hospital . . .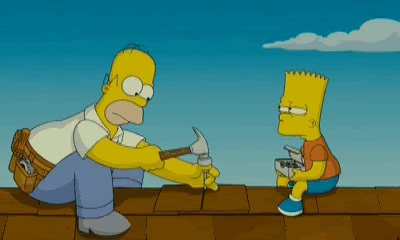 (TRIAGE TIP: Be safe.  Hire a professional.  Call us today: 215.399.9590)
2. Gut your gutter.
Improper drainage from the gutters on your home can lead to water in the basement or in crawl spaces.  This can lead to flooding and the possibility of mold growth.  To avoid this type of damage, clean gutters routinely—remove all debris from your gutters, such as leaf and twig build-up.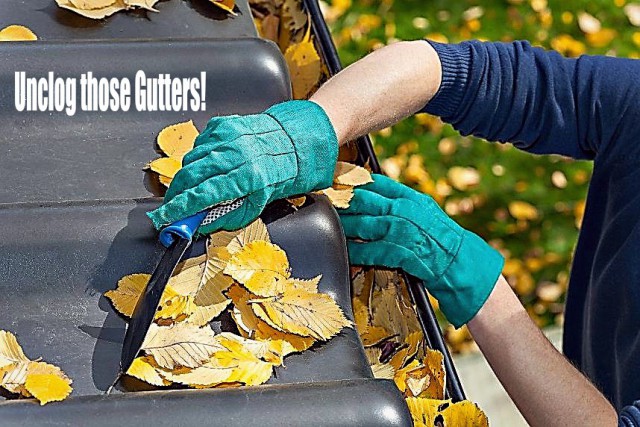 (TRIAGE TIP:  Spray a high-pressure hose at the gutters after cleaning to inspect for any cracks or leaks)
3. Check your chimney.
If you have a masonry chimney, check between the cracks to see if any joints have fallen out.  These can further contribute to water infiltration, leaks, and flooding.  While we are able to quickly tarp a roof as an emergency fix, our sister-company Tri-Pro Contracting, LLC can come in and fix roof damage.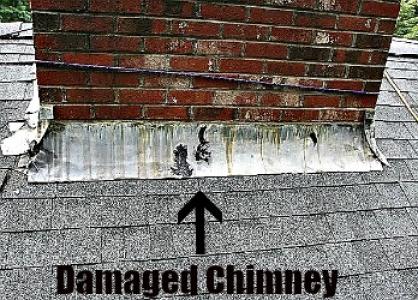 (TRIAGE TIP:  Watch out for a white-calcium-like build up called efflorescence)
4. Help your house.
Check for peeling or loose siding on one's home.  Aside from this lowering your homes curb appeal, these cracks and loose spacing can cause inadequate insulation and also be signs of long-term moisture penetration. This allows for water damage, and the possibility for dry rot and mold to grow in hidden areas. Check the areas of your home that are connected to windows, doors, and corner moldings.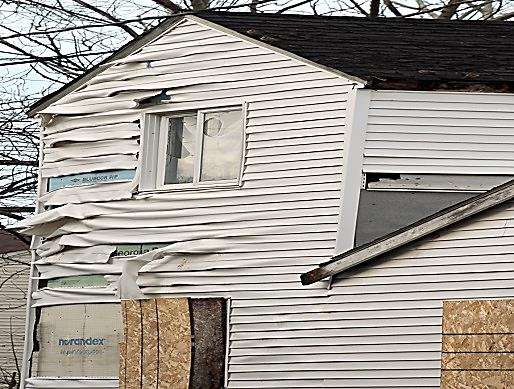 (TRIAGE TIP:  Call Tri-Pro Contracting, LLC for custom repairs and remodels at 610.616.3336)
5. Block your basement.
The basement for some is an area spent watching TV and playing with kids.  For others, it is a creepy and hidden dungeon of doom!  Nonetheless, it must be checked.  If your basement has any cracks in the foundation or wet/damp spots, these must be inspected.  Floods are very common during the springtime and can cost a homeowner a great deal of money.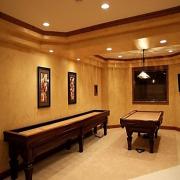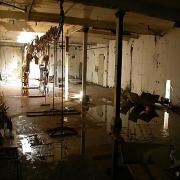 (TRIAGE TIP:  Floods are typically only covered through flood insurance.  If you don't have it, get it today!)
As the seasons change, so to do the weather related risks to your home.  Whether you are worrying about wicked winter storms that can cause pipes to freeze and burst, or the abundance of April showers that can cause severe flooding, the changing of seasons can wreak havoc on your home.  But don't be like Punxsutawney Phil when he sees his shadow and crawls back into his hole.  Take initiative and act now, so you can wake up and smell the roses later.
Be prepared and review this schedule for each season.  What do you personally schedule as part of your home maintenance routine?  Comment below.