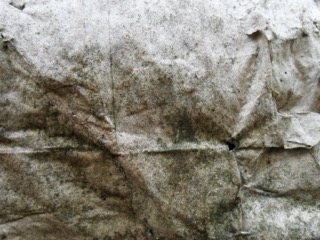 Out of all the problems to have in your home, perhaps mold and smoke are among the worst! A broken floorboard is annoying, but bearable; a defective air conditioner in the summertime feels intolerable, but is fixable; mold and smoke, however, are unlike other common nuisances that come with owning a home–and that's because they are dangerous!
If your home has survived a fire, the damage is NOT over yet. Smoke eats away at the structure of your home and is toxic to breathe in. Speaking of toxic, it's probably a no-brainer that breathing in large amounts of stale-smelling mold rather than clean air is dangerous. Excessive mold damage isn't just gross–like smoke, it can also be hazardous to your health.
That's why this Philadelphia mold and smoke damage remediation company wants to make sure you have a heads up so you don't find yourself in a silent but deadly situation. In this blog post, we at Triage Restoration will let you know exactly how to tell when it's time to get help from a professional!
The Tell-Tale Signs from Your Mold Damage Remediation Company
Oftentimes, the signs of mold and smoke damage aren't so obvious –these sneaky substances can easily slip under the radar. So how do you tell when your home has a problem? Here are some telltale signs that will let you know when it's time to call your go-to Philadelphia mold and smoke damage restoration team:
Mold
Allergies: Sniffling, sneezing, coughing, and itchy eyes: they're common allergic reactions when you're in the park at the height of pollen season, but if the symptoms continue to be a problem at home, there's a good chance you've got mold growth somewhere.
Funky Smell: Remember when you opened that month-old cream cheese and were hit with that gag-inducing smell? The smell might not be THAT intense in your home, but sniff around and make sure that no areas smell damp and stale.
See it and Believe it: Mold sometimes looks like how we'd picture it–green and furry–but it can also look white and threadlike. Take a peek around your house. Peeling in the walls could be a sign, too!
Smoke
Rust or Corrosion: This happens to metal hardware after excessive fire exposure. It may not appear right away, but over a few days you'll see it.
Stains: These will be hard to miss! Your walls and ceilings will look grey or black if smoke has seeped into them.
Contact Your Go-to Philadelphia Mold Damage Restoration Team Today!
Don't waste any time if you've noticed this kind of damage in your home. Contact the most trusted mold and smoke damage remediation company in Philadelphia today to get your home back in top-notch shape! We are a company that has strong core values, and we won't let you down!