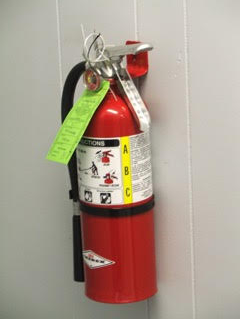 When it comes to house fires, the most important thing is to practice fire safety, so that you can prevent this disaster from occurring in the first place. However, even if you are careful, accidents can still happen! If a fire ignites and starts to spread in your home, you want to be ready to handle the situation.
Triage Restoration is a fire damage restoration company in Philadelphia that will help restore your peace of mind when disaster strikes. We have been assisting families and businesses in the Philadelphia area for years and pride ourselves on being local, reliable, and fast. In this blog we'll tell you how to safely put out various types of house fires so that you can be prepared at all times.
The Fire Damage Remediation Team That Won't Let You Down
Something as simple as cooking dinner can cause a house fire. Knowing how to put it out quickly and safely can help prevent the fire from spreading and wreaking major damage on your home. Here are a few tips from the Philadelphia fire damage restoration experts:
Get A Fire Extinguisher: Putting a good quality fire extinguisher in an easy-to-reach place in your home can be extremely handy if you're facing a small house fire. Make sure everyone in the house knows where it is, and read the directions well in advance so that you know how to use it!
Kitchen Fire: Never try to put out a grease fire with water! First, turn off the heat and then cover the pan with a lid. A good amount of baking soda is quite effective in extinguishing the flames.
Electrical Fire: An electrical fire is another situation in which you should never use water. If it is safe, turn off the power to whatever caught fire and cover it with a nonflammable blanket. Oftentimes, however, electrical fires are very difficult to control and are best handled by a professional.
Gas Fire: First things first: shut off the gas supply. You can then suppress the fire with a thick rug or buckets of water. This is also a time when your fire extinguisher will come in handy!
Call Triage for Fire Damage Cleanup in Philadelphia!
Following these tips can be instrumental in avoiding a major catastrophe in your home, but be smart–if the fire is too big to put out, never try to take care of it yourself. Make sure to get everyone out of the house and call 911 immediately. If you have already been through the distressing experience of having a fire in your home, be sure to call the Philadelphia fire damage remediation crew. Our team will respond with efficiency and courtesy during this stressful time. We are available 24/7, so you are always free to contact us. Call us today at (215) 399-9590 and let Triage take care of your home.