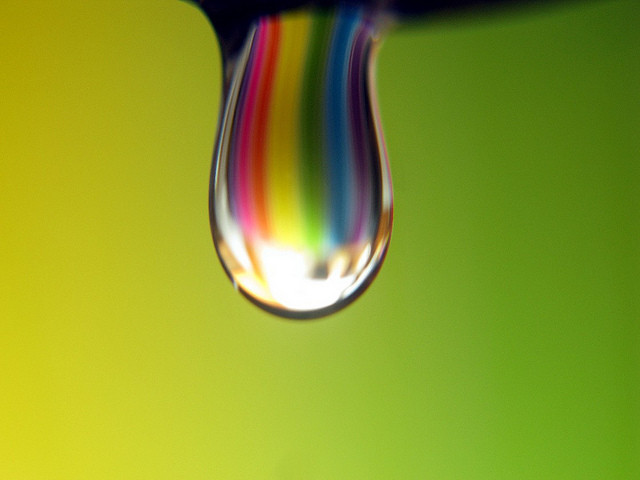 Photo Credit: frankieleon
You know there's a leak in your home when your kitchen floor turns into a swimming pool. We're all familiar with the classic leaky ceiling scenario, with pots and pans and buckets scattered throughout the house. However, some leaks are not so easily detected, and they can be costly. Leaks can cause severe damage to your home and waste gallons and gallons of water, increasing your water and sewer bills. If you suspect there's some leakage occurring on your property, then it's time to put a stop to it! The
Philadelphia water damage remediation team
at Triage Restoration is here to help you first find the source of the leak, and then restore your house from any damage the water has caused.
The first thing you should do is make sure no water is running inside or outside your home, and then check your water meter. See if the leak indicator is moving. If it is, you have a leak. Now, how can you figure out where the leak is coming from? It's time to investigate the most likely culprits.
1. Check your toilet. Flush your toilet, and while the toilet tank is filling, add a few drops of food coloring to the water in the tank. Wait a half hour or so, and if the water in the bowl changes colors, you know that there's a leak. The flapper valve needs replacing.
2. Check your faucet. Usually a result of a worn rubber washer, a leaky faucet is pretty easy to fix, as long as you have the right tools. You'll have to shut the water off under the sink or at the main shutoff valve, remove the handle, and then replace the washer.
3. Check your washing machine. If the leak is coming from your washing machine, it's most likely either in the pump or in the hoses. It could also be a result of worn-out tub fittings. There's a chance that all you have to do is unclog the drain, but if that doesn't clear it up, you may have to replace the hoses, the internal washer, or the whole unit.
If you are unable to locate the source of the leak, you should call your plumber, or else your home could suffer some serious damage. If you already have some water damage, take action! Contact the Philadelphia water damage remediation company that cares about your property, your comfort, and your safety. We also offer fire damage services, mold damage services, and biohazard cleanup. Choose Triage for the water damage remediation Philadelphia homeowners depend on for property restoration. Call us today at (215) 399-9590 to learn more!