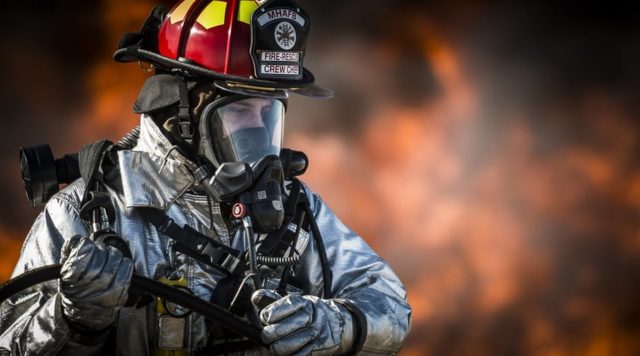 The trained and certified technicians at Triage Restoration are Philadelphia's fire damage remediation experts. We handle the toughest jobs, from smoke odor removal to structural repair.
We promise proper fire damage remediation in your Philadelphia home when you need it, but helping our clients avoid such disasters is even more important! Here are some common household fire hazards to keep an eye on:
Common Fire Hazards in Your Home
Space Heaters: In the winter, a space heater can really warm up a frigid room. But be careful—according to the National Fire Protection Association, heaters account for 16% of all reported household fires, and 40% of those are from space heaters. Keep space heaters away from flammable objects (such as bedding or furniture) and always switch them off when you leave the room or go to sleep for the night.
Unattended Candles: Candles smell delightful and are a fun addition to your home. However, an unattended candle runs the risk of starting a fire. Simple solution: blow them out whenever you leave the room.
Children: Kids are naturally curious. That curiosity can drive them to play with matches or experiment with the stove. You may not be able to supervise your children 24/7, but you can educate them about household fire safety, so they know what items and appliances to stay away from.
Extension Cords: Extension cords run the risk of becoming…overextended. The cord can blow out and spark when too many electronic devices are plugged into the power strip. Similarly, when cords are run through ceilings or walls, there is the dangerous possibility of them overheating. In general, you should only use extension cords temporarily, not as a permanent part of your home's electrical wiring.
Dryers: Per the U.S Fire Administration, clothes dryers start nearly 3,000 household fires each year. An easy away to avoid this issue? Clean out your lint trap each time you use your dryer. Additionally, clean lint out of the ventilation pipe at least every three months.
Triage Restoration: Philadelphia Fire Damage Remediation You Can Rely On
When you need fire damage remediation in Philadelphia, Triage Restoration is here to help. Our technicians will act quickly and compassionately as we develop a plan to "triage" your home and salvage as much of the property and your personal possessions as possible. Want to learn more about our services? Call today at 215-399-9590 or contact us online.