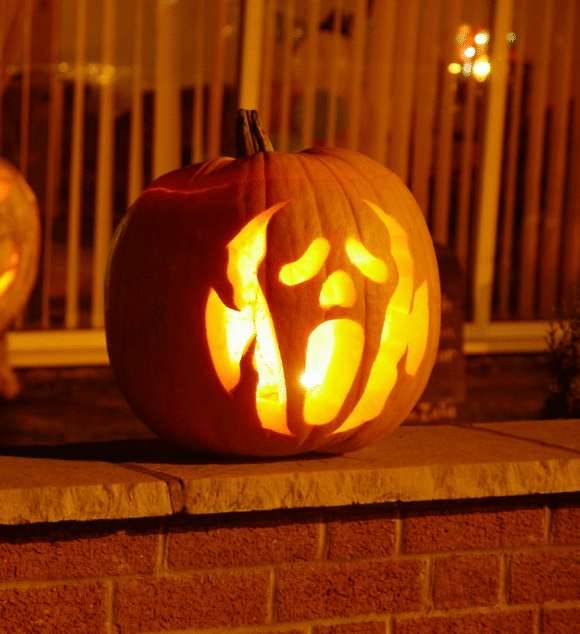 When we think of Halloween, we typically picture costumed trick-or-treaters darting across dark, eerily decorated yards lit by flickering candles and brightly grinning jack-o-lanterns. Festive bonfires lead up to the holiday, and many a late night is spent roasting marshmallows and sipping hot chocolate around the cozy glow. It's certainly an exciting time of year, but there are also plenty of opportunities for things to go awry if you're not taking the proper fire safety precautions! This Philadelphia fire remediation company has some helpful tips to make sure your Halloween activities go without a hitch.
Jack-o-lanterns: The spooky ambiance of Halloween isn't complete without the glowing grimaces of jack-o-lanterns. Not only are they fun crafts for kids and adults alike, they make the perfect front porch decorations to greet giddy trick-or-treaters. Is it absolutely necessary, however, to place a real flame inside? You could just as easily illuminate these creepy creations with battery-powered candles, or skip the carving and fire altogether and use glow-in-the-dark paint! No need to put the kibosh on the squash; just keep those pumpkins fire-free.
Walkway luminaries: Lighting up the path for visitors is a smart way to prevent trips and falls, but it can also be a surefire (pun intended) way to spread flames quickly—especially when long trailing capes, decorative hay bales, or cornhusks are nearby. A popular sight on Halloween night are small tea lights in paper bags that line the edges of long walkways. As with the jack-o-lanterns, simply opt for battery-powered lights instead of live flames; it will still keep the path well lit without the danger of lighting costumes or decorations on fire.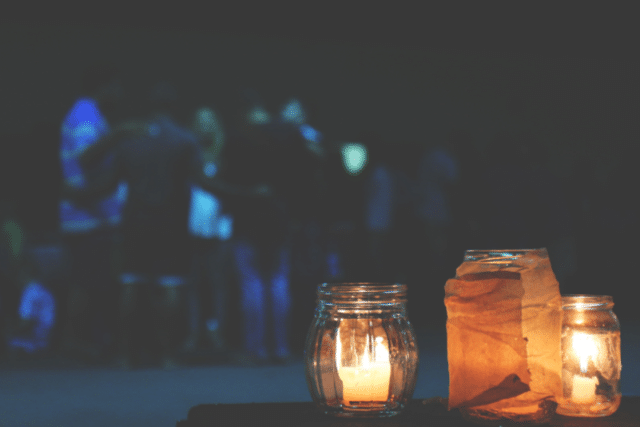 Decorative candles: For those of us who aren't out and about on Halloween night, there's nothing quite like lounging on the couch, watching a spooky movie, and nibbling on Halloween candy. As an added touch, it's nice to have a few cheerful candles burning around the house. Don't leave that pumpkin-spice candle unattended for too long, especially if you'll be getting up frequently to answer the doorbell and pass out treats! Play it safe and blow out the flame if you know you'll be gone for a long period of time, and be sure to keep them away from curtains or paper decorations.
Bonfires: Did someone say s'mores? A crackling bonfire is one of the coziest fall activities there is. When the flames die down and everyone has eaten their fill of gooey marshmallow goodness, it's important to put the fire out properly. Make absolutely certain that every last smoldering coal is fizzled out before calling it a night! All it takes is one little spark to start a dangerous fire.
Make Fire Prevention a Priority
Halloween may be spooky, but there's nothing scarier than a house fire. In the event that this disaster happens to you, call the fire damage remediation company Philadelphia trusts to restore both property and peace of mind. The trained and certified technicians at Triage Restoration specialize in soot and smoke odor removal, structural repair, and professional deodorization. We hope you're preparing for a fun and safe Halloween; don't hesitate to contact us with any questions or concerns!