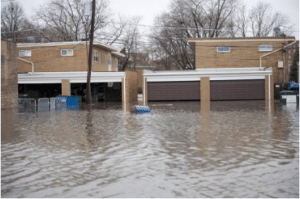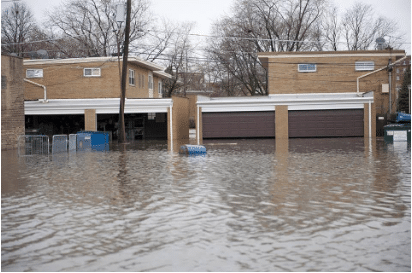 A flood is a dramatic and upsetting event for your family and property. To ensure proper water damage cleanup for your Philadelphia home, here are five tips from Triage Restoration on how to proceed in the immediate aftermath of a flood.
Do not return home until authorities have certified it is safe to do so
You can find the latest updates from reliable local news sources, as well as governmental organizations like the Federal Emergency Management Agency.
Be cautious with electricity
Electricity and water do not mix safely. If your appliances and power systems have water damage, they may blow out, shock you, or catch fire. An electrician should look over your home's electrical systems during the water damage cleanup of your Philadelphia home. Even if you do not have working electrical service in the immediate aftermath of a flood, we recommend you open your fuse box and turn off the power. That way, when power is restored, you don't risk the electricity making contact with any standing water in your home.
Look out for structural damage
A flood can cause your home's foundation to shift or crack. Some of the signs of foundation damage include sloping floors, doors that fail to shut properly, and cracks in the walls, ceilings, and window frames.  If you notice structural damage, avoid the property until experts like the technicians at Triage Restoration confirm it is safe to re-enter.
Call your insurance company
First, you need to determine if floods are covered by your insurance—often you'll have needed to purchase special flood coverage. Ask your insurance adjuster if you need to wait for the insurance company to inspect your home before beginning repairs. And of course, be sure to document the water damage as much as possible by taking photos or videos.
And last but not least…
Contact Triage Restoration for your Philadelphia water damage cleanup needs!
Triage Restoration performs high quality water damage cleanup in Philadelphia and the surrounding areas.  Our services include IICRC S500 standard, emergency water extraction, flood cleanup, sewage cleanup, drying and dehumidification, professional deodorization, and anti-microbial application. We also have handle mold remediation in case you experience mold growth in your home after a flood. Interested in hiring us for water damage restoration? You can reach us at 215-399-9590 or online via our website.