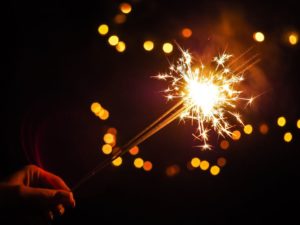 Fireworks are a fun and exciting Independence Day tradition. However, they can be dangerous when used without proper safety procedures. The Philadelphia fire damage restoration experts at Triage Restoration understand how important it is to use fireworks responsibly. Read on to learn some of their best advice:
Firework Safety Tips for the Fourth of July
Always have a hose, bucket of water, or other water source at hand when setting off fireworks. If something goes wrong and a fire breaks out, you'll be able to extinguish it quickly.
Alcohol and fireworks don't mix. It's natural to kick back with a beer at a Fourth of July cookout, but you should never attempt to use fireworks while under the influence. Save any drinking for after the fireworks show.
Store fireworks in a cool, dry place away from flammable objects like paper or sources of ignition, such as stoves. One good storage option is a plastic or metal container with a lid. Remember, a single stray spark can cause a major conflagration, so proper fireworks storage is vital.
You may encounter a "dud" firework. These are fireworks that fail to function properly after being shot out and fall to the ground unexploded. It's important to dispose of these duds properly. They are still dangerous, and can explode if handled improperly. A common disposal strategy is to scoop up the unexploded firework with a shovel and plop it into a bucket of water.
Set off fireworks in a clear area at a distance from buildings and automobiles. And of course, only use fireworks outdoors. Even a small sparkler can cause a fire in a confined indoor space.
Do your research! The National Council on Fireworks Safety is a great resource. Additionally, be sure to look up your area's laws and regulations surrounding fireworks usage.
Hire Triage Restoration for Your Philadelphia Fire Damage Restoration Needs
When you need fire damage restoration for your Philadelphia home, you may feel scared and overwhelmed. But you're not alone: Triage Restoration is here to help. Our trained and experienced technicians will remediate your home as quickly as possible. Our services include smoke odor removal, soot removal, professional deodorization and structural repair
Interested in hiring Triage Restoration for fire damage restoration of your Philadelphia home? You can give us a call at 215-399-9590, or contact us online.