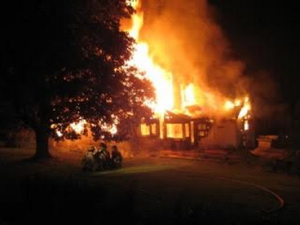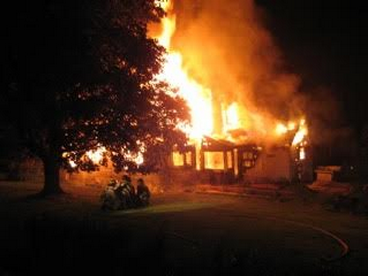 Fires are frightening, dangerous, and can cause substantial damage to your property. And when one breaks out, you may feel helpless to control the flames. But there are important and seemingly minor steps to take to prevent a fire starting in the first place. Here are some tips for preventing fire damage in Delaware County homes:
Clean Out Your Junk:
Box of old clothes in the attic? Yellowed newspapers stacked up in the garage? Clutter isn't just unpleasant to look at it. When its flammable, it can present a major fire hazard.  Do some spring cleaning and clear away your household junk before it can be used as fuel for flames.
Examine Your Home's Electrical Wiring:
Faulty electrical wiring is a major cause of Delaware County fire damage. Fraying or cracked wires should be replaced as soon as possible. Be on the look out for flickering lights and frequently tripping circuit breakers—they may also indicate trouble with the electric system. Finally, be sure to use extension cords sparingly. When overloaded, they run the risk of blowing up and sparking a fire. Of course, for all major electrical home repair projects, be sure to hire a certified electrician.
Install a Sprinkler System:
Not only will an automatic sprinkler system activate before emergency personnel can reach your home—they may extinguish it all together! Some homeowners hesitate to install sprinklers because of the risk of water damage. However, according to the National Fire Association, in homes with sprinkler systems, the average property loss per fire is actually reduced by 70%. With those odds, a little bit of excess water is worth it.
Be Careful with Candles:
Candles are relaxing…until they cause fire damage to your Delaware County home. Never leave an open flame from a candle unattended, and keep candles away from flammable objects like blankets. You may want to consider switching entirely from scented candles to essential oil diffusers. Whether plugged in or battery powered, these nifty devices prove you don't need an open flame to make your home smell wonderful.
Who We Are:
When there's fire damage in Delaware County, there's one company to call: Triage Restoration. Our trained and experienced technicians will efficiently and compassionately remediate your home after a fire, salvaging as much of your property and possessions as possible.
Want to book an appointment, or just learn more about our services? Contact us at 610-690-3669, or check us out online.