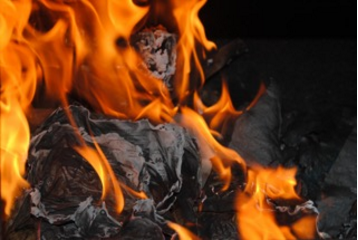 Do you have a New Year's Resolution? The Philadelphia fire damage restoration team at Triage Restoration recommend that your resolutions include a commitment to increasing fire safety in your home. Need some ideas? Check out our list of important fire safety steps you can take in 2017.
Fire Safety Resolutions from the Philadelphia Fire Damage Restoration Experts:
Create a Family Evacuation Plan.
Walk through your home with your family to determine all available escape routes and exits in the event of a fire. Also, pick a nearby spot, such as a neighbor's house, for the family to gather in the event of an evacuation. Furry friends are part of the family too! Designate one individual to be responsible for evacuating your pets—this will prevent multiple family members from scrambling to find your animals, which can dangerously delay a safe evacuation.
Test and Replace Old Smoke Alarms.
Make sure that your smoke alarms are working properly and have fresh batteries. If it's been over ten years since your last smoke alarm switch, you should replace them with more up-to-date models. And of course, if you don't have any smoke alarms in your home, now's the time to install some!
Consider Installing a Sprinkler System.
Automatic home fire systems will activate before emergency personnel can reach the scene of a fire. They may even extinguish the fire!  According to the National Fire Protection Association, sprinkler systems reduce the risk of death in a home fire by 80%, making sprinklers of the best safety features for your home. Worried about property damage from sprinklers? You shouldn't. In fact, in homes where sprinklers are present, the average property loss per fire is shrunk by 70%. That means for your home in Philadelphia, fire damage restoration costs will be greatly reduced.
Inspect your Home's Electrical Wiring.
Faulty electrical wiring is a major cause of household fires. Take some time as the new year begins to replace fraying or cracked wires. Also, unplug overburdened extension cords and power strips, which are in danger of blowing out. Remember, all major electrical work should be handled by a qualified electrician.
Call Triage Restoration for All of your Philadelphia Fire Damage Restoration Needs
Should you experience a fire in your home this year, Triage Restoration is the company to call. Our trained and certified technicians will efficiently salvage as much of your property as possible. We offer many types of fire damage restoration in Philadelphia, including smoke odor removal, soot removal, and structural repair, so we can develop a personalized plan for restoring your home. Contact Triage Restoration today to learn more about our services!