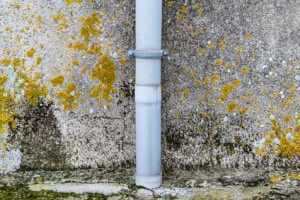 Mold: it's one of the most frustrating problems faced by homeowners. And mold damage remediation for your Philadelphia home can be a difficult project indeed. However, that doesn't mean there aren't actions you can take to drive mold out of your home. Here are some concrete steps to eliminate household mold:
Scrub with mold busting cleaning solutions:
You can generally remove surface mold (think the tiles in your shower) with some elbow grease and an effective cleaning solution. And you don't need pricey cleaning products to do so. One of the most effective solutions for eliminating mold is a simple combination of bleach and water. Dilute a cup of bleach with a gallon of water, and then apply the mixture to the affected area with a spray bottle or sponge. While bleach is an excellent at fighting mold, be careful when using it. It cannot be used on porous surfaces like wood, and the fumes it gives off can be harsh. Other common household substances you can use to fight mold include vinegar, baking soda, and borax.
Cut Out Large Areas of Mold Growth:
When you face a serious mold infestation, cleaning supplies may not be enough to tame it. Instead, we recommend you physically remove it from carpets and drywall by cutting out the moldy sections. This can be a tricky, even dangerous business, so it's always better to call in professionals like those at Triage Restoration—that way you don't need to worry about wearing old clothes, goggles, gloves, or a N-95 respirator. Professionals will ensure proper ventilation, and seal off the room so stray mold spores don't escape, we also contain the sections of carpet or dry-wall and take care of the removal.
In other words: if mold growth doesn't cut it out, we'll cut it out.
Call Triage Restoration for your Philadelphia Mold Damage Remediation Needs:
When you have a truly tough mold job, don't be afraid to call in professional help.  Triage Restoration is one of the top providers of Philadelphia mold damage remediation services. Our technicians have the experience, training, and equipment to eliminate even the biggest mold infestations safely and effectively. Our services include IICRC S520 standard, HEPA air filteration, drying and dehumidification, cleaning and decontamination, and containment and negative air.
Interested in hiring Triage Restoration for a Philadelphia mold damage remediation project? Give us a call at 215-399-9590 or get in contact with us online.