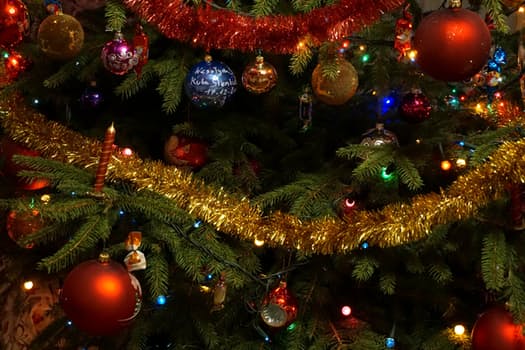 The holiday season should be a time of joy. However, the Philadelphia fire damage cleanup experts at Triage Restoration know that holiday decorations can present a major fire safety concern. According to the American Christmas Tree Association, Christmas trees accidents result in 13 million dollars in property damage annually. That doesn't mean you should give up your lights and trees! But you do need to be careful.
Here are some best practices for keeping your property safe from fire damage this holiday season:
Keep Your Tree Fresh: There's something special about a real Christmas tree. However, when you're dealing with wood instead of plastic, there are specific fire safety issues to be aware of. One of the most important is preventing your tree from drying out. A dry tree is just tinder waiting to go up in flames. Place your tree in water as soon as you bring it home, and top off the water levels when necessary.
Lights Out: Don't use those old lights you found in the attic without inspecting them first. Frayed, worn cords can easily spark and catch fire. New LED lights, which emit a low heat, are the safest to use. Plus they cost less to run, so you'll save money on utility bills!
A Little Distance is a Good Thing: Never place a Christmas tree near a radiator, fireplace, or other source of heat. Heat causes the tree to dry out quicker, and branches and needles can easily catch fire from a stray flame or spark.
Monitor Your Menorah:  Menorahs, like any candle, should never be allowed to burn without supervision. Keep a close eye on these open flames.
Triage Restoration: Expert Fire Damage Cleanup in Philadelphia
As a homeowner in Philadelphia, fire damage cleanup isn't exactly what you were wishing for this holiday season. However, if you do need fire damage cleanup in Philadelphia, Triage Restoration is here to help. Our licensed and certified technicians will evaluate your property's fire and smoke damage and determine a best course of action to preserve and restore as much of your home as possible.
Our services include:
Smoke Odor Removal
Soot Removal
Professional Deodorization
Structural Repair
From all of us at Triage Restoration, we wish you and your family a happy—and safe—holiday season.  We hope you won't require fire damage remediation anytime soon. But if you do, contact Triage Restoration today.