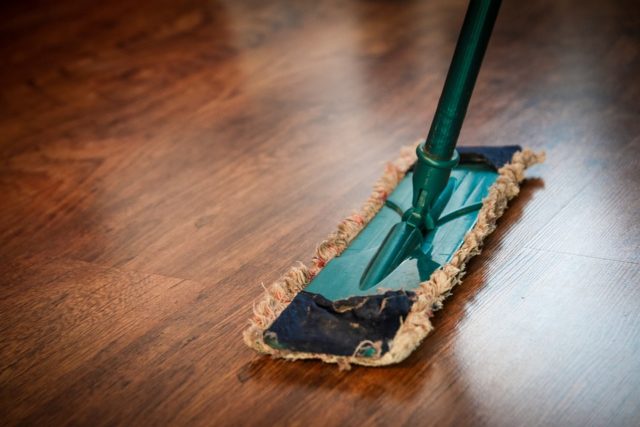 Spring is on the horizon, and with it comes the annual tradition of spring cleaning. It's a wonderful time to start anew after a winter cooped up inside. Our mold remediation experts recommend that you incorporate mold prevention into your spring cleaning routine. A few hours of work can prevent expensive mold damage remediation for your Philadelphia home down the line. Here are our suggestions:
Scrub Down Your Bathroom: The bathroom is frequently hot, steamy, and filled with moisture. Those are ideal conditions for taking a shower, but unfortunately they are also ideal conditions for mold growth. That doesn't mean you have to give up your hot showers! But it does mean you need to take care to prevent mold from colonizing your bathroom. This spring, give your bathroom a deep clean to remove any mildew or other mold growth. We suggest you disinfect all bathroom surfaces and toss your shower curtain into the washer. Going forward, squeegee your shower walls after bathing. This only takes a minute, and eliminates the lingering moisture that mold loves so much.
Clear Out Your Vents: Mold thrives in rooms with poor ventilation. When your home is poorly ventilated, the moisture created by household appliances such as stoves and dryers gets trapped inside, attracting mold. The solution? Clean out vents that may be clogged with dust and debris. You'll breath easier knowing mold has one less place to hide.
Clean Out Your Gutters: When your gutters are stuffed with leaves, snow, and other debris, the resulting overflow of rainwater and melting snow can seriously damage your roof. And when water seeps into your home from a leaky roof, mold can take root. Clean out your gutters now so April showers don't lead to May mold growth. If you already have serious water damage, give Triage Restoration a call. Beyond Philadelphia mold damage remediation, we also provide water damage clean up services.
Triage Restoration: Philadelphia Mold Damage Remediation to Rely On
Despite your best efforts, you may experience mold growth in your home. Who can you trust for mold damage remediation in your Philadelphia home? Triage Restoration, of course! Our experienced technicians will swiftly and effectively remove mold from your property. Mold clean-up services we offer include IICRC S520 Standard, drying and dehumidification, cleaning and decontamination, containment and negative Air, and HEPA air filtration.
To learn  more about our services or book an appointment, we can be reached at (215) 399-9590 or online.