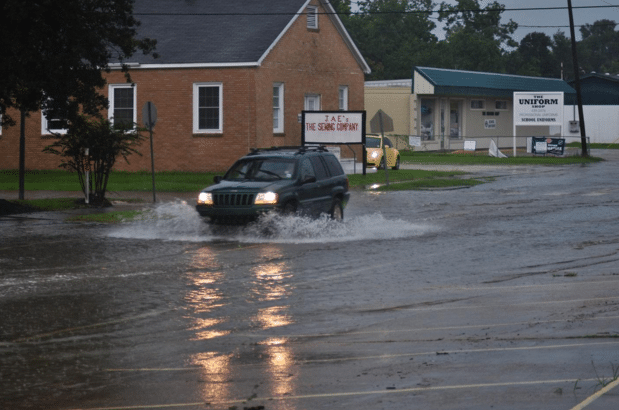 It's no secret that flooding in the Philadelphia region is becoming more and more common. Even if you're lucky enough to never have needed water damage remediation at your home or business, flooding has still been affecting you. The seas are rising, storms are getting more violent, and five of the ten biggest floods in Philadelphia in the last century have been since 2010, according to the National Oceanic and Atmospheric Administration.
Given that each month for the past sixteen months has been the hottest on record ever, it is only growing more likely that you will need water damage remediation at some point in the future after flooding or storming. And that is where Triage Restoration come in.
Triage Restoration Knows Philadelphia Water Damage Remediation
Triage Restoration's mission is to respond compassionately, plan efficiently, and restore peace of mind after water damage occurs. Located in Philadelphia and licensed throughout the tri-state area, they have the experience with water damage remediation you need with the customer service you've always been looking for.
As soon as water damage occurs, you can count on Triage Restoration for:
Emergency water removal

Flood cleanup

Drying  

Deodorizing and Dehumidifying

Anti-microbial treatment
Triage Restoration will stick with you until things are back to normal, tracking moisture measurements and drying throughout your property until regular levels are achieved. Water damage cleanup is incredibly time-sensitive, so they are also on hand 24/7/365 to start the process immediately.
But Why Should I Care About Water Damage Remediation Right Now?
Climate Central, a New Jersey-based research company, released a study that predicts parts of Philadelphia could be under four feet of water by 2040. As temperatures increase and glaciers melt, the sea level rises and flooding grows. Higher seas mean more brutal storms, and the combination of the two threatens areas like Philadelphia that are at or below the high-tide level. Nine square miles of the city would be completely flooded, according to the study, including the airport and anywhere from $686 million to $3.4 billion dollars' worth of property. This is seriously, and it's important to know the risks that threaten your investment.
If you're in the Philadelphia region, science predicts you'll be in need of remediation after water damage someday. Luckily, Triage Restoration will be there, ready to lend their empathy, their knowledge, and their work ethic to help you with the trauma of a flood or water damage emergency.
Please feel free to contact them for more information or with any questions about treating a flooding event. With no end in sight to the looming threat of climate change, there's never been a better time to be prepared.