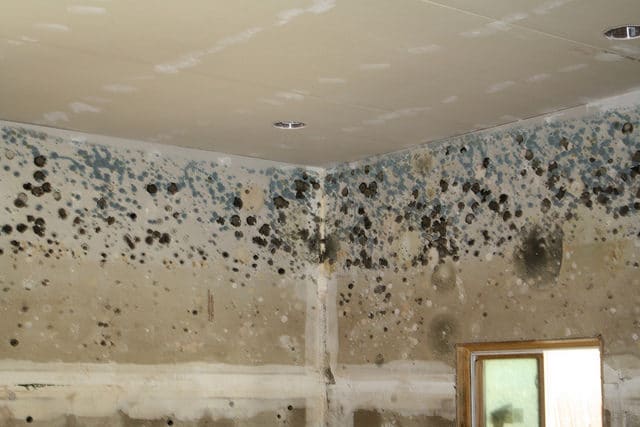 Valentine's Day is approaching, and love is in the air. Whether you're in a relationship or just have a crush, you probably have your eye on a special someone. But you have stopped to wonder what it is that mold loves?
Probably not. But the Philadelphia mold damage remediation experts at Triage Restoration certainly have. We're dedicated to uncovering the root causes of mold damage . Just in time for Valentine's Day, we've prepared a list of some of the things mold loves about your home—and how to break up with mold for good.
Bathrooms: Mold loves when you a take a hot, steamy shower.  The combination of heat and moisture is the perfect climate for it to grow. Of course, that doesn't mean that every time you bathe you're going to cause mold damage. But it does mean you need to be conscious of your bathroom's moisture levels and cleanliness. Taking a squeegee to your shower walls right after a shower instantly eliminates mold-attracting moisture. Disinfecting your bathroom surfaces once a week or so should take care of the rest.
Floods: Mold has a huge crush on floods. Whether it's from a natural disaster or a busted pipe, the sudden influx of water is a boon for mold growth. If you experience a flood in your home, hire Triage Restoration for the job. Beyond mold damage remediation for Philadelphia homes, we also provide extensive water damage repair services.
Dark Spaces: Mold likes tall, dark, and handsome—emphasis on dark. Think your basement or your attic. Keep an eye on these naturally dark rooms and when possible open up your curtains or blinds to let natural light in.
Poor Ventilation: Ventilation issues are a major draw for mold. When your home is poorly ventilated, household appliances such as stoves and dryers create moisture that gets trapped inside, inspiring mold growth. By fixing any ventilation problems, you take a big step towards mold-proofing your home.
Triage Restoration: Premier Mold Damage Remediation in Philadelphia
When you need mold damage remediation in Philadelphia, Triage Restoration is the company to call. Our mold damage services include IICRC S520 Standard, drying and dehumidification. cleaning and decontamination, containment and negative air and HEPA air filtration.
Interested in hiring Triage Restoration for mold damage remediation in your Philadelphia home? We can be reached at 215-399-9590, or online via our website.