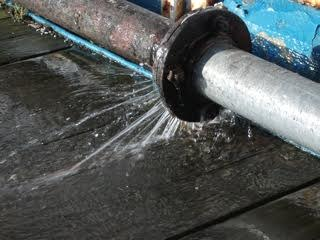 It happens all too often: You flush the toilet and go about your day and the next thing you know, the overflowing water has leaked from the second-floor ceiling down to your basement. Or you find yourself with water damage randomly appearing in your floors and ceilings, all because of a problem you didn't even know was hiding within your walls. Almost all homeowners experience water damage at some point or another, and once it happens, it can take a lot of time and money to get it taken care of.
Your Philadelphia Water Damage Cleanup Company Has Answers!
You can always call your Philadelphia water damage remediation team to get the problem fixed, but here are some suggestions to keep water damage from hurting your home – and your wallet – in the first place.
Keep An Eye On Where You Plant: Certain trees and plants have roots that will do anything to grow right where you don't want them. That could mean your sprinkler system, septic tanks, drainage fields or pipes. So make sure to plan before you plant, so the root of your problem doesn't end up being a root problem.
Are Your Roof Gutters Clean? Roof gutters have an important job to do – that's why we want them there! But if they're clogged with leaves and debris, they can't work as efficiently as we need them to. A rainy day could send all that clogged water right into your home and could cause serious damage. So make sure to keep your gutters clean and clear.
Don't Pour Grease Down the Sink! It's the reason Mom hates when the kids do the dishes after breakfast (think bacon). Grease is an enemy to your sink! It can cling to your pipes and cause blockages. Instead, pour the grease in a can, let it harden in the fridge and then throw it away in the trash.
Pay Attention to Your Water Bill: Sometimes it can be hard to tell if a leak is hiding within your walls…until it's too late. So keep an eye on your water bill. If you notice you're starting to pay more than usual, it might mean it's time to check for a leak.
Drain Snakes Are Better Than Clogging Chemicals: It's tempting to pour that strong chemical cleaner down the drain to get your water moving again, but most people don't know those chemicals can eat away at your pipes overtime. Try using a drain snake instead to avoid cumulative damage.
Call Your Philadelphia Water Damage Restoration Company For Help!
If you do need water damage cleanup in Philadelphia, call Triage Restoration at (215) 399-9590. We understand how water loss can greatly affect your life and offer a variety of water damage remediation services in Philadelphia like flood and sewage cleanup.